Excess skin can develop on the body from natural aging, major weight loss, or pregnancy. Body contouring is an individualized surgical treatment plan that removes loose skin and stubborn fat from the needed areas of the body for smooth, sleek, body curves. New York City plastic surgeon, Dr. Dana Khuthaila, performs body contouring surgery using advanced medical techniques and equipment to help both men and women revive their body shape and boost their confidence. Body contouring can be used on the arms, breasts, tummy, thighs, and buttock.
Reviews
"22 Year Old Unhappy with Profile of the Nose - I always felt that my profile was missing something but I didn't know what I wanted to correct. I realized after taking countless profile selfies that the tip of my nose was lacking perky-ness (If that any makes sense). I've thought about having a rhinoplasty to correct it but I didn't want to break my nose in the process being that all I wanted was structure to the tip. Dr.Khuthaila recommended we try a non surgical temporary treatment and we proceed from there. I was amazed with how quickly and instantly the results were! My nose has the perfect uplift I was looking for and she saved me from going under the knife when it truly was not necessary. The result is exactly what I wanted and I cannot thank her enough for all her help and support. <3 "
- S. /
RealSelf /
Apr 06, 2017
"Breasts I Always Wanted! - New York, NY - Fantastic!! She made me feel so comfortable and happy the entire time. I would definitely go back to her and have recommended her to many friends."
- J. /
RealSelf /
May 31, 2017
"Breasts I Always Dreamed Of! - New York, NY - I always had very large and low drooping breasts that I was self conscious about and hurt all the time. After years of debating what I should do about them, being too scared, and countless consultations if found Dr. Khuthaila. I'm so happy I did! She listened to everything I had to say and made me feel really comfortable. She recommended that a lift with some reduction and liposuction of the..."
- J. /
RealSelf /
May 27, 2017
"WHAT A SURGEON! LOVED MY EXPERIENCE and RESULTS <3 - I don't know why it has taken me 3 years to write this review...but better late than never! Dr. Khuthaila and team are amazing. I went in for BA about 3 years ago and from the moment I met Dr. K at the consultation, I immediately felt at ease. Dr. K was the 2nd MD visit on my list of 5 and the only female surgeon. Not to gear this into some feminist rant, but compared to the other surgeons,..."
- K. /
RealSelf /
May 23, 2017
"I recently underwent a double mastectomy with DTI reconstruction with Dr. Khuthaila. After seeing several plastic surgeons I selected her to be the one. I could not be happier to have been in her care for the surgery. Dr. Khuthaila is absolutely amazing. From the very first consultation, her knowledge in the field and her passion for her work, were clear. She listened to my concerns and answered all questions with patience and clarity. She never made me feel rushed, on the contrary, she has the ability of calming down any fear one may have. She walked me through each step of the procedure and held my hand along the way. She may be one of the last doctors that, not only, is extremely skilled but also has a heart and truly cares about her patients.Last but not least her staff is great, extremely professional and kind."
- V.B. /
Google /
May 22, 2017
Previous
Next
Body contouring surgery can reshape, tighten and rejuvenate almost any area of the body, creating a newer, sleeker contour. In many cases, liposuction will be included during surgery. Common areas addressed include the neck, arms, breasts, abdomen, hips, buttocks, knees and thighs. During the initial consultation, the areas of the body that cause concern will be assessed and a surgery plan will be discussed. Some procedures may be combined into one surgery. For some individuals, in order to achieve the desired results, multiple surgeries may need to be staged over time.
All body contouring procedures are performed under general anesthesia at an accredited surgical facility. The duration of the surgery and the time spent in the hospital will depend on what surgery was performed, as well as how many were combined. While the recovery can be somewhat trying, the majority of patients feel that a new, tighter body is worth it. Patients will notice marked improvement with sagging features, as well as see a smoother skin appearance. Patients should adhere to a healthy lifestyle, and limit sun exposure so the surgical results are not compromised.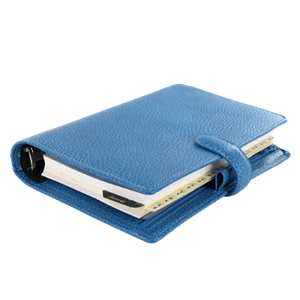 Plan Your Procedure
Recovery Time

1-3 Weeks

Average Procedure Time

3-8 Hours

Post-op Follow-up

1 Week

Procedure Recovery Location

In & Out-Patient
Contact Us
During the consultation, the surgeon will assess the overall physical health of the patient to determine what procedures should be performed, and how many in a single setting. Depending how many body parts will be addressed, as well as the extent of the surgeries, certain procedures will be grouped together. In many cases, the upper body will be addressed in one surgery and the lower in another. Staging the procedures helps to reduce the risk of complications such as blood loss and infection, as well as minimize the length of time it takes to recover.
Body contouring is very common among weight loss patients. Most plastic surgeons will want the patient to be at or as close to their goal weight as possible. Patients who find it difficult to lose additional pounds because of loose and hanging skin can usually move forward with a skin reduction or body contouring procedure. This takes them over the "hump" and allows them to become more mobile which helps lose the final pounds.
In some degree, yes. A mommy makeover simply groups together certain body contouring procedures to address the most common body parts affected by pregnancy. This usually entails the breast, abdomen, hips and buttocks. While body contouring itself can apply to many other areas on the body, a mommy makeover typically only addresses the areas affected by pregnancy, childbirth and nursing.
Some body contouring procedures will result in scarring. However, the surgeon will make every effort possible to minimize these scars. In most cases, they will be hidden under bathing suit garments and within the natural folds of the skin. Some scarring may be evident, but these will lighten over time. Most patients feel the results of a body contouring procedure are worth it and the scars become secondary.
Related Procedures