With age, the buttocks may begin to droop and sag like other areas of the body. Fortunately, like these other areas such as the breast and stomach, there are surgical options available for reversing these changes and returning to a tighter and firmer appearance. A butt lift can be done by lifting the buttock, sculpting it with liposuction, enlarging it with implants or fat, or any combination of the three. The type of surgery performed will depend on the new look the patient desires. Buttock surgeries take into consideration the size, shape and skin quality of the buttock, as well as the qualities that the patient desires after surgery. New York City plastic surgeon, Dr. Dana Khuthaila recommends a lift is after a large amount of weight loss or whenever there is loose or excess skin.
Reviews
"Breasts I Always Wanted! - New York, NY - Fantastic!! She made me feel so comfortable and happy the entire time. I would definitely go back to her and have recommended her to many friends."
- J. /
RealSelf /
May 31, 2017
"22 Year Old Unhappy with Profile of the Nose - I always felt that my profile was missing something but I didn't know what I wanted to correct. I realized after taking countless profile selfies that the tip of my nose was lacking perky-ness (If that any makes sense). I've thought about having a rhinoplasty to correct it but I didn't want to break my nose in the process being that all I wanted was structure to the tip. Dr.Khuthaila recommended we try a non surgical temporary treatment and we proceed from there. I was amazed with how quickly and instantly the results were! My nose has the perfect uplift I was looking for and she saved me from going under the knife when it truly was not necessary. The result is exactly what I wanted and I cannot thank her enough for all her help and support. <3 "
- S. /
RealSelf /
Apr 06, 2017
"Breasts I Always Dreamed Of! - New York, NY - I always had very large and low drooping breasts that I was self conscious about and hurt all the time. After years of debating what I should do about them, being too scared, and countless consultations if found Dr. Khuthaila. I'm so happy I did! She listened to everything I had to say and made me feel really comfortable. She recommended that a lift with some reduction and liposuction of the..."
- J. /
RealSelf /
May 27, 2017
"WHAT A SURGEON! LOVED MY EXPERIENCE and RESULTS <3 - I don't know why it has taken me 3 years to write this review...but better late than never! Dr. Khuthaila and team are amazing. I went in for BA about 3 years ago and from the moment I met Dr. K at the consultation, I immediately felt at ease. Dr. K was the 2nd MD visit on my list of 5 and the only female surgeon. Not to gear this into some feminist rant, but compared to the other surgeons,..."
- K. /
RealSelf /
May 23, 2017
"24 and Baby Faced - I went to Dr. Khuthaila for "facial slimming botox" - it's a procedure where botox is injected into your masseter muscles (your jaw) and gradually paralyzes the muscle causing the muscle to atrophy overtime. For my first session i had 40 units put in, Dr. Khuthaila used a vibrating tool as a distractor as she administered the injection. It was completely painless and it was done in what felt like under two minutes. There was some slight bruising on the side of my face which I promptly covered up with makeup and went back to work right after. I have to preface this with this. I have a theory that I have especially hypertrophied masseters because I used to chew gum while I lifted weights. I've also always had a round wide-ish face and I've been looking into invasive asian cosmetic procedures for years. I decided to try this to see if I could go about it differently. I'm a personal trainer, fit, at my goal weight, 20% body fat and I know this is the smallest my face is going to get. You can make your face appear smaller by reducing your body fat, and I had just hit my ceiling. The first week really didn't garner a noticeable difference in my eyes. My face was still pretty round and not "v'd". I went back for a touchup (10 units) a week and a half later because Dr. Khuthaila noticed a bit of asymmetry with my jawline. (Probably because I chew with my right side, also a theory) About two weeks out I woke up and noticed that my chin looked especially prominent and I could not stop staring at myself throughout the day. It really was working. In fact, I felt like I had a new face. So all and all the procedure works, but it takes time and the changes are subtle. "
- J. /
RealSelf /
Apr 08, 2017
Previous
Next
Surgical Technique

@headingTag>
During a traditional butt lift procedure, incisions will be made under the butt cheeks along the natural fold where the butt meets the upper thighs. Any hanging, loose skin will be trimmed away and the remaining skin and underlying tissue will be pulled tight to a new position. The incisions are closed with sutures. Once the incisions heal, the scars left behind will be somewhat inconspicuous because of where they reside. It is important to note that liposuction is sometimes a part of this procedure if excess fat is also a concern.

During/After Surgery

@headingTag>
Butt lift surgery is an outpatient procedure that is performed under general anesthesia at an accredited surgical facility. The entire surgery typically takes about 2 hours to complete. Swelling and bruising will be evident for the first several months, but once this subsides patients are usually able to see the surgical results. It could take from 6 months up to a full year for the final results to take shape.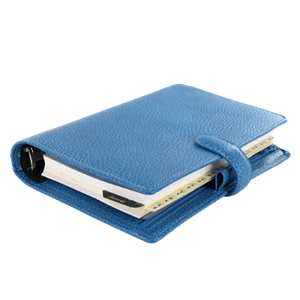 Plan Your Procedure
Recovery Time

2 Weeks

Average Procedure Time

4-5 Hours

Post-op Follow-up

3 Weeks

Procedure Recovery Location

Out-Patient
Contact Us
Butt Lift FAQs

@headingTag>
Butt Lift or Lipo?

@headingTag>
For patients who have hanging and loose skin or wrinkles under the buttocks, a butt lift will be necessary. Liposuction is a fat removal procedure. If the skin tone and laxity around the buttocks is healthy, and excess fat is the problem, liposuction may be recommended.
What About Butt Implants?

@headingTag>
Butt augmentation surgery using implants is yet another option to consider. This procedure provides extra height and volume, but uses a silicone butt implant to achieve these results. Between butt implants, the Brazilian butt lift using a fat transfer, and a traditional butt lift, patients have many alternatives to choose from in order to meet their aesthetic goals. It is important to discuss the advantages and disadvantages of each technique with us so that the desired results can be attained safely.
Weight Gain After Surgery?

@headingTag>
Weight gain could compromise your new, enhanced figure. For the best long-term results, patients should maintain a healthy diet and exercise routine.
Will Scars be Visible?

@headingTag>
Scarring is a part of this procedure. However, an experienced cosmetic surgeon will work to minimize the scarring as much as possible. During surgery, the incisions are usually placed within the natural folds on the underside of the buttocks, which helps keep them inconspicuous. For the most part, the scars from this procedure will be easily concealed with undergarments or a bathing suit.
Related Procedures