Labiaplasty is plastic surgery of the Labia Majora and/or the Labia Minora, which are the external folds of skin surrounding the structures of the vulva. The procedure involves surgically reducing excess tissue of the labia. In some women, the labia can become enlarged and elongated, causing discomfort when wearing certain clothing, occasional hygiene issues, as well as being aesthetically displeasing. Labiaplasty surgery permanently corrects this problem, and is considered by New York City plastic surgeon, Dr. Dana Khuthaila to be a fairly simple procedure that can usually be done under a local anesthesia on an outpatient basis. Occasionally the Labia Majora, or outer lips of the vagina may be enlarged, usually due to excess fat, and this can be corrected as well.
Before aesthetic surgeons improved the labiaplasty procedure, the approach was to amputate the excess skin and fold deformity. This approach led to numerous complications including scarring and sensory nerve damage. It is important to find a skilled labiaplasty surgeon who understands that this cosmetic surgery requires some reconstructive processes. Qualified surgeons will be able to incorporate the latest reshaping techniques so that it not only reduces the size, but also preserves most of the natural contour, color and sensitivity of the labia with minimal scarring.
How Labiaplasty is Performed
Labiaplasty can be performed a couple of different ways. One technique uses surgical tools to reshape the inner folds of the labia so they no longer protrude. Essentially, it creates a contoured "V" shape wedge that is removed in order to reduce the size. The remaining edges are sewn with absorbable sutures for a natural appearance. Another technique is one that uses a laser to trim and reshape the labia. This is known medically as "laser labial rejuvenation". While this approach is effective, it is generally more suitable for smaller skin defects of the labia.
Labiaplasty is performed under general anesthesia at an accredited surgical facility. It is considered an outpatient procedure. In surgical cases where a smaller defect exists, a local anesthesia may be used. The entire surgery typically takes 1-2 hours to complete. Following this surgery, women should rest and avoid any activities that will result in additional swelling and discomfort. Vigorous exercise, vaginal intercourse, the use of tampons and douching should be avoided for 4-6 weeks. The incisions made during surgery are minimal. In most cases, the scarring will be almost undetectable.
Labiaplasty Reviews
"41 Year Old Female, No Children - New York, NY - During the consultation, Dr. Khuthaila was very professional, quite thorough and extremely detailed about the procedure. She patiently answered all my questions and concerns. -Highly satisfied patient."
- N. /
RealSelf /
Feb 27, 2015
"Labiaplasty :) - New York - I noticed that a lot of women who want to get labiaplasty are super scared or women who have already done it have had way different experiences than me. I'm writing this review to let you all know how great my experience was with Dr. Khuthaila. When I did research on labiaplasty, I saw women saying that they were in pain even over month after and had all these complications. After I got mine done, I only had pains the day of. I had no complications and was healing faster than I expected. Dr. Khuthaila and her medical assistant Alexandra made me feel so comfortable around them and confident that I can reach out to them whenever I needed something or had a question. Alexandra gave me her phone number and was cool with me sending her pictures of my progress so she can tell me if everything looks good, no matter what time of the day it was. Doctors say you can't go back to regular activity until 6 weeks and most women who left reviews for other doctors say they weren't able to go back to certain activities, including sex, until 8 weeks post-op or more. I was able to be sexually active just 5 weeks after. Thank you for making me feel more comfortable with my body than ever before! I am so happy with the results and would highly recommend Dr. Khuthaila to anyone who is interested in getting labiaplasty."
- D. /
RealSelf /
Sep 12, 2016
Previous
Next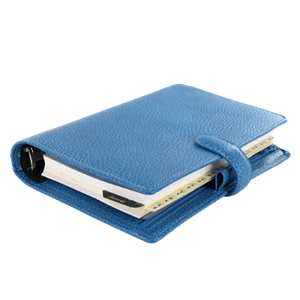 Plan Your Procedure
Recovery Time

2-3 Weeks

Average Procedure Time

1-2 Hours

Post-op Follow-up

1 Week

Procedure Recovery Location

Out-Patient
Contact Us
OBGYN or Plastic Surgeon?
Many OBGYNs are capable of performing labiaplasty. However, this procedure is considered a cosmetic surgery. There is more to the technique than just removing the deformity. Aesthetic issues, such as scarring, symmetry, pigmentation and shape, play an important role. For these reasons, a cosmetic surgeon is sometimes the better choice to correct this condition.
This procedure does not impact sexual intercourse in a negative way. If anything, labiaplasty helps to restore any lost sensation because it removes excess skin and tissue blocking the vaginal opening and clitoris. A knowledgeable surgeon will avoid placing incisions near the clitoral region and will carefully work to protect and preserve the sensory nerves.

It is recommended that women wait to have labiaplasty until after childbearing is complete. If the labia deformity cannot wait until after a pregnancy, the patient will need to understand that the surgical results may be compromised by a later pregnancy. It is important to discuss any pregnancy plans with your cosmetic surgeon so that a pre- and post-pregnancy surgical plan can be put into place.
Related Procedures