The body lift, also known as belt lipectomy or circumferential 360, is a plastic surgery procedure designed to remove significant excess skin as well as fat from the torso. This procedure can improve loose, sagging skin and uneven contours of the abdomen, buttocks, waist, hips and thighs. The body lift is generally sought by individuals who are either unable to lose a significant amount of weight or who are left with lose, inelastic skin on much of the body due to childbirth, age or massive weight loss as with bariatric surgery. The body lift is an extensive procedure which essentially combines the techniques of abdominoplasty, liposuction, the thigh lift and the buttock lift. Dr. Dana Khuthaila, a plastic surgeon in Midtown Manhattan, personalizes each body lift surgery to the needs and goals of the patient.
During a lower body lift, an incision is made horizontally across the lower abdomen, circling the body. Through these incisions, excess fat pockets will be removed using liposuction and the underlying tissue and muscle will be pulled tight. An experienced surgeon will make every attempt to trim away as much loose skin as possible, while protecting the incision area to minimize scarring.
All lower body lift surgeries are performed under general anesthesia in an accredited surgical facility. The duration of the surgery depends on how many procedures are performed and to what extent. It is common for a surgery of this nature to take 3-4 hours or longer. The recovery can also be quite trying. Most patients will be required to spend a couple of nights in the hospital. It could take 2 weeks or longer before work and normal activities can resume. A lower body lift can create a natural shape and a leaner, more toned figure. Patients who adhere to a healthy lifestyle can enjoy their surgical results for years.
Lower Body Lift Reviews
"Fantastic Lower Body Lift, Breast Lift, Breast Augmentation - Dr. Khuthaila is AMAZING!! Thank you so much!!! - When you are looking for the BEST cosmetic surgeon in New York City, then—without a doubt—select Dr. Khuthaila!!She is an absolute artist and a perfectionist, while simultaneously so kind-hearted and genuine that you feel 100% confident trusting her with your body.When I was choosing whether to move forward and actually have my surgery, I met with several of NYC's top plastic surgeons, to interview them and choose the best fit… it's a big decision and a very daunting one. I have many friends who have undertaken plastic surgery and once I met Dr. Khuthaila, I knew she was the one. I knew she was my "plastic-surgeon-soulmate." When I met Dr K, she immediately discussed my desires and assessed my needs. She made me feel very comfortable with her and we reviewed the particulars of the operation.She is caring, attentive, and empathetic while being a detail-orientated expert, who knows the contours of the body with absolute perfection.Dr. Khuthaila is one of the most special, TALENTED surgeons I have ever encountered. Dr. Khuthaila's energy, demeanor and spirit are refreshing. Her work has changed my life. Forever.This is a photo of me from ONE WEEK after a lower body lift, breast, lift, and breast augmentation … seven days post-op.I went from a lop-sided A-cup, to a symmetrical 355-CC (approximately C-cup) and from having overhanging skin to a tight stomach. There is still swelling here…but it is only seven days post-op.My background? I had been overweight my entire life (since childhood) and battled obesity until I got bariatric weight loss surgery at the age of 23, when I weighed 260 pounds. It was a great decision …but—even after the weight loss, I had significant saggy skin (especially in my stomach) and had always been an A-cup breast size. …Despite people saying I was beautiful, I never really believed it, because I always had that secret saggy skin. I found certain other award-winning surgeons to treat their patients like sausage factories, just trying to pump them through the system and churn out a mass-produced product that wasn't entirely appealing. Dr. Khuthaila is different; she's special.Dr. Khuthaila the ONLY doctor in NYC who I'd trust with my body and, as a professional on-air talent, looks define my career. For Dr. Khuthaila, my looks define her career too, I guess…and I 100% recommend her. She has an intimate office setting and a small support team, so everyone knows you personally and you always will be her top priority.If you care about yourself and your future, choose Dr. Khuthaila. I want to recommend her because she has brought me SO much satisfaction, joy, and happiness that I hope that you too will get to experience the magnitude of her abilities."
- M. /
RealSelf /
Jan 08, 2013
Previous
Next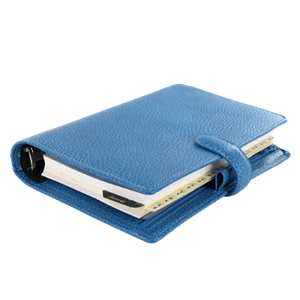 Plan Your Procedure
Recovery Time

2-3 Weeks

Average Procedure Time

4-5 Hours

Post-op Follow-up

1 Week

Procedure Recovery Location

Out-Patient
Contact Us
While this procedure produces great results, scarring is inevitable. However, every effort is made to create clean incisions and leave a thin scar line. These incisions are also created low to follow the natural bikini line and keep them hidden if a bathing suit is worn. The scars will continue to heal and fade over time. Most patients feel their sleeker, tighter body outweighs the scarring.
Because of the extent of this procedure, patients may feel discomfort during the recovery process. For this reason, patients are required to stay in the hospital for a couple of days to be monitored and will be prescribed pain medication to help minimize pain and discomfort.
Yes, insurance may cover some portion of a body lift procedure. For massive weight loss patients, there may be chronic skin infections or other issues caused by obesity. This varies by patient condition, insurance policy and procedure. Patient benefits will be discussed during the pre-op meeting with one of our billing and insurance coordinators.
Individuals contemplating a lower body lift will need to be at or near their goal weight. If they anticipate losing a significant amount of weight, this needs to happen first. Once the weight has been lost, a physical will be required to ensure the body has stabilized enough to endure surgery.
Related Procedures