Giving birth can be one of the most rewarding experiences of a woman's life. Unfortunately, pregnancy and breast-feeding often result in unwanted changes in a woman's body, such as drooping breasts, enlarged areolas, a straighter waist, pockets of fat in the abdomen, stretch marks, and a sagging tummy that no amount of exercise and dieting seems to fix. The loose muscles and stretched skin improve somewhat over time, but the body never completely returns to the way it was before pregnancy.
It used to be that women were resigned to living with these natural changes in their bodies. Now, however, more and more women are seeking out plastic surgeons to rejuvenate their breasts and tummies to the youthful firmness they enjoyed before having children. These procedures, which often include tummy tucks, breast lifts and liposuction, are collectively called mommy makeovers or post-maternity breast and body reshaping. Dr. Dana Khuthaila, a New York City plastic surgeon, spends a great deal of the initial consultation listening to her patients and helping them determine the best treatment plan for them.
Mommy Makeover Reviews
"I Finally Love my Boobs! - Amazing Experience!!! 26 Yrs Old, No Kids, Breast Lift W/ Implants - 350ccs Subglandular - New York - I honestly couldn't have picked a better doctor for my first surgery EVER!. Dr. Khuthaila and her office manager Alexandra are truly an amazing team! They have both been so wonderful throughout this entire process, both before and after surgery. Dr. K is extremely knowledgeable and compassionate. During my initial consultation she made me feel completely at ease, answered all my questions, and addressed any concerns I had about sizing, technique, and implants. She even presented other options I hadn't considered previously and I'm SO glad she did! She is a true artist at what she does and I'm absolutely thrilled with my outcome. My confidence has improved so much since surgery and I'm not even fully recovered yet! I went from hating the way my body looked because of my boobs to absolutely loving it! I honestly could not recommend her more enough, she is the ONLY surgeon I'll go to for any future procedures. Thank you so much Dr. Kuthaila! - - Research & Pre-OpFrom the age of 13 when I first started to develop, I knew my boobs weren't exactly normal, they were never round and perky like the girls in the movies, or friends and family members I had seen in bras. To me, my boobs just kind of looked like deflated water balloons, fitting awkwardly in my bras. I felt like I'd been dealt an unfair card in the boobie department and often wondered why couldn't I wear those cute bandeau bathing suit tops or strapless dresses? I would spend the rest of my teenage years and early 20's asking myself that, being highly self-conscious around friends, boyfriends and just generally resenting the way my body looked.Fast forward to 2015, I decided it was now or never. My cousin had recently gotten mommy makeover and was loving her results. Essentially, it was her experience along with the support of my amazing family and boyfriend that pushed me to become serious about researching surgery. Surprisingly enough the most nerve wrecking part about this entire process was actually making the appts for consultation. In a way it made my problem all the more real.Like many of us who come to this site, I spent countless hours researching various doctors, techniques, sizes, etc. I had consultations schedule with two doctors, but instantly knew Dr. K was the one for me. During my initial consultation, she was very friendly, professional and answered all the questions and concerns I had, I felt totally at ease and how may others on here describe, "it just felt right". We discussed the options of submuscular Vs. sub glandular, implant types, and sizing. She even patiently went over sizing with me multiple times when I was worried about going too large. We decided on 350cc's for each breast – Mentor memory gel textured silicone, sub glandular placement (over the muscle) with a Lollipop incision.Subglandular vs. SubmuscularI had never even considered subglandualr as an option before because of all the crazy stories concerning capsular contracture in relation to it on the site from many other surgeons. DO YOUR RESEARCH! Many surgeons are still old school and think sub muscular is the ONLY way to go, this reasoning is because the subglandular technique was banned sometime in the 90's due to SALINE implants placed in the subglandular area having a higher rate of capsular contracture. Newer technologies such as textured SILICONE implants have reduced this occurrence and this placement is actually more common in other countries. Do your research prior to consultations, ask lots of questions, and get the facts so you know ALL of your options and what is best for your lifestyle. Dr. K has extensive experience practicing in other countries where sub glandular placement is the norm and presented this to me as a possible option. I could actually go either or but we decided on subglandular for a few reasons, A. Because I had enough breast tissue to cover the implant and B. because am physically active and plan to continue to be so. Unlike submuscular, subglandular placement doesn't have the issue of Animation, plus recovery time is much quicker. I suggest looking into this option if you're athletic and have about 2in of breast tissue, but talk to your surgeon to decide which is best for your body type) Mentor implants also have a lifetime warranty, so be sure to research that as well when looking at implant options.Surgery Day! 6/25/15I had my surgery at the Center for Specialty Care at 8am. Dr. K arrived and we went over our game plan again, she marked each breast, took some pictures and then my anesthesiologist came in, hooked up the IV and I took a nice long nap! :) When I woke up, I already had on my surgical bra in place with dressing, etc. I was surprised I didn't feel terrible, just extremely sore and drowsy. Mind you, I have never had ANY type of surgery before, not even had a single cavity, so I wasn't sure what to expect pain wise going into this. The only sucky part was driving home, because well NYC roads are terrible and potholes are everywhere. (I suggest bringing a small pillow with you for support.) I slept most of the remainder of the first day and both Alexandra and Dr. K called to check up and see how I was feeling and to make sure everything was going well. Sleeping was / is the only annoying part, I'm typically a side sleeper but that just isn't a possibility, I suggest getting a neck pillow, since you need to sleep slightly propped up. This was most comfortable for me, if you own a recliner even better!Post- OpSince surgery, I have to say recovery has been pretty darn great! The only "difficult" day was the 1st day after surgery. That morning, I felt extremely sore as if I had done a million push-ups, my underarms hurt and breast were super swollen/firm, but other than that no real pain at all! I was able to take a shower, move around kind of easily, and check out the new girls! Love them!! (Make sure you invest in at least 1 – 2 wireless zip front bras, your arms and boobs will thank you!) On day 2 I was still a little swollen after waking up, but felt pretty fantastic. I went to IKEA, did some shopping, and went out to dinner. The strongest med I took that day was Tylenol extra strength, no prescript pain meds needed.7/12/15I'm currently a little over 2 weeks post op and have already regained sensation in both nipples! Yay! My right nipple came back to life after only a few days post op. There are some areas that are still a little numb but that is completely normal for being early on still, every now and then I feel tiny sharp pains or prickling feelings if I move around a lot, These are called ZINGERS (feels similar to an electric shock). At first this freaked me out and I went straight to google lol , but this is actually a good sign because it means your nerves are reconnecting to regain sensation. Can I also mention that I've experienced NO bruising, no bleeding, stitches have remained in tact, bloating from surgery has gone down, and my boob swelling has gone down pretty significantly as well. Since I am in the process of regaining sensation, my breasts are currently in a sensitive state so sometimes wearing the sports bras gets a little uncomfortable. Other than that everything has been running extremely smoothly. My right breast has already "dropped" into place and my left boob is almost there too. I still have tape on my incisions, but I'm perfectly fine with that since I want them to be as protected as possible while they heal. Sorry this review is sooooo long but if I was able to help anyone reading it, the way other girls who've shared their story helped me, then that makes me happy! :) Good luck to everyone considering this procedure. Dr. Kathaila is truly amazing so if you're in the NYC area make sure you go see her as one of your consults, you wont be disappointed!"
- C. /
RealSelf /
Jul 12, 2015
"100 Pound Weight Loss; Dr. Khuthaila Has Been A Dream! - New York, NY - From the first moment I even called the office to set up a consultation, my experience with Dr. Khuthaila has been wonderful. I received the "mommy makeover" after losing 100 pounds, and got a breast lift with an implant, as well as an extended tummy tuck. She is kind, intelligent, and after consulting with several other surgeons, it was obvious that she was the absolute best choice. Right after my surgery, she was on-call to answer any questions I had, and checked on me often; even on the weekend, she got back to me within 10 minutes with answers to my many anxious questions! I'm still healing, but am overwhelmingly happy with my results, even this early in my recovery process. Her office is also beautiful. She is the absolute best, and her associate Alexandra is such a doll! I'm so happy I chose to not only do the surgery, but that I chose her to work with. Thank you so much, Dr. Khuthaila!"
- H. /
RealSelf /
Mar 22, 2016
Previous
Next
Surgical Technique

@headingTag>
The mommy makeover procedure is uniquely tailored to each patient depending on what body part they want to improve. In most cases, the breasts and tummy are addressed together (though not always). The conditions addressed during surgery, and the surgical technique used will vary.
Conditions caused by pregnancy: Loss of volume and/or breast tissue, sagging and/or drooping, excess skin (ptosis), breasts that have become too large.
Surgeries to consider: Breast augmentation with implants, breast lift, breast augmentation with a lift, breast reduction surgery.
Conditions caused by pregnancy: Excess fat and/or persistent bulge in the abdomen, sagging and loose skin, stretch marks and other unsightly skin irregularities.
Surgeries to consider: Tummy tuck (abdominoplasty), liposuction of the abdomen.
Conditions caused by pregnancy: Sagging skin and excess fat in the buttocks, hips and thighs.
Surgeries to consider: Lower body lift including liposuction and skin tightening of the buttocks, hips and thighs.
During/After Surgery

@headingTag>
All mommy makeovers are performed under general anesthesia in an accredited surgical facility. Depending on how many techniques are combined, the surgery could last multiple hours. It is common for patients to have a short hospital stay with this surgery. Most women will require a full month to recover, but many will be able to return to work within 2 weeks. The results will reveal themselves in multiple stages as the breast implants settle into their natural placement and the incisions begin to heal. It generally takes a full year for all of the changes to make their final appearance.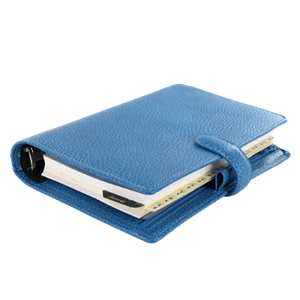 Plan Your Procedure
Recovery Time

2-3 Weeks

Average Procedure Time

4-5 Hours

Post-op Follow-up

1 Week

Procedure Recovery Location

In & Out-Patient
Contact Us
Mommy Makeover FAQs

@headingTag>
There are always risks to consider when contemplating surgery. When procedures are combined, those risks can increase. Therefore, it is important to find an experienced cosmetic surgeon who is skilled in performing multiple procedures in one setting. Ultimately, a combination procedure can have numerous benefits, including only having to undergo surgery once — which means only one recovery and one fee.
There are always risks to consider when contemplating surgery. When procedures are combined, those risks can increase. Therefore, it is important to find an experienced cosmetic surgeon who is skilled in performing multiple procedures in one setting. Ultimately, a combination procedure can have numerous benefits, including only having to undergo surgery once — which means only one recovery and one fee.
What if I get Pregnant?

@headingTag>
In a perfect world, women would wait to have a mommy makeover until after all pregnancies have been completed so the surgical results are not compromised. Generally, any body part that has been lifted or tightened would be at risk for stretching out if a subsequent pregnancy were to occur.
What About Stretch Marks?

@headingTag>
If stretch marks exist on an area of the body (i.e. breast, tummy, etc.) that is going to be lifted and tightened, they may be removed when the excess skin is trimmed away. For any stretch marks left behind, as well as any other skin irregularities that may exist, there are skin-rejuvenating techniques that can help fade and remove these imperfections.
Will I Have Scars?

@headingTag>
Scarring will occur with almost any cosmetic procedure. However, every effort is made to place and close the incisions carefully so that scarring is minimized. Scarring eventually fades into faint lines and can be concealed by undergarments and bathing suits. Most patients feel that the physical results following a mommy makeover far outweigh the scarring left behind.
Related Procedures