Scar revision is performed to reduce the appearance of scars caused by injury or previous surgery. While many scars fade over time and eventually transform to become barely noticeable, many patients experience disruptions to the healing process that causes scars to become red, raised, indented or otherwise deformed. Many patients are unhappy and embarrassed by the appearance of these scars, especially when they are located in prominent areas, and seek treatment to improve them. Midtown Manhattan plastic surgeon, Dr. Dana Khuthaila provides comprehensive scar revision services to help patients achieve smooth, clear skin that they no longer have to hide.
Reviews
"22 Year Old Unhappy with Profile of the Nose - I always felt that my profile was missing something but I didn't know what I wanted to correct. I realized after taking countless profile selfies that the tip of my nose was lacking perky-ness (If that any makes sense). I've thought about having a rhinoplasty to correct it but I didn't want to break my nose in the process being that all I wanted was structure to the tip. Dr.Khuthaila recommended we try a non surgical temporary treatment and we proceed from there. I was amazed with how quickly and instantly the results were! My nose has the perfect uplift I was looking for and she saved me from going under the knife when it truly was not necessary. The result is exactly what I wanted and I cannot thank her enough for all her help and support. <3 "
- S. /
RealSelf /
Apr 06, 2017
"Breasts I Always Wanted! - New York, NY - Fantastic!! She made me feel so comfortable and happy the entire time. I would definitely go back to her and have recommended her to many friends."
- J. /
RealSelf /
May 31, 2017
"Breasts I Always Dreamed Of! - New York, NY - I always had very large and low drooping breasts that I was self conscious about and hurt all the time. After years of debating what I should do about them, being too scared, and countless consultations if found Dr. Khuthaila. I'm so happy I did! She listened to everything I had to say and made me feel really comfortable. She recommended that a lift with some reduction and liposuction of the..."
- J. /
RealSelf /
May 27, 2017
"WHAT A SURGEON! LOVED MY EXPERIENCE and RESULTS <3 - I don't know why it has taken me 3 years to write this review...but better late than never! Dr. Khuthaila and team are amazing. I went in for BA about 3 years ago and from the moment I met Dr. K at the consultation, I immediately felt at ease. Dr. K was the 2nd MD visit on my list of 5 and the only female surgeon. Not to gear this into some feminist rant, but compared to the other surgeons,..."
- K. /
RealSelf /
May 23, 2017
"I recently underwent a double mastectomy with DTI reconstruction with Dr. Khuthaila. After seeing several plastic surgeons I selected her to be the one. I could not be happier to have been in her care for the surgery. Dr. Khuthaila is absolutely amazing. From the very first consultation, her knowledge in the field and her passion for her work, were clear. She listened to my concerns and answered all questions with patience and clarity. She never made me feel rushed, on the contrary, she has the ability of calming down any fear one may have. She walked me through each step of the procedure and held my hand along the way. She may be one of the last doctors that, not only, is extremely skilled but also has a heart and truly cares about her patients.Last but not least her staff is great, extremely professional and kind."
- V.B. /
Google /
May 22, 2017
Previous
Next
There are various methods available to treat unsightly scars, but it helps to first understand the different kinds of scars.
Superficial scars are the most subtle type of scars. They do not cause any issue other than an unsightly appearance.
Keloid scars are larger, painful scars, which are often discolored and tend to extend beyond the edges of a wound.
A hypertropic scar does not extend beyond the wound, but it continues to become larger, thicker, and more painful over time.
A contracture scar develops over a larger section of skin creating a tight feel and impairing one's ability to move. A severe burn is an example of this.

Scar revision treatment will be chosen based on the scar's location, type, size and overall extent. There are various techniques to consider.
For scars that are raised, a shave excision may be performed to remove the top of the scar and even-out the surface with the rest of the skin. This creates a smoother, flatter appearance. During the procedure, a surgical shaver is used to slowly shave off the raised portion of the scar. Sutures are not needed in most shave excision cases.
Scar Removal/Modification
This is also a technique used for raised scars. It can be accomplished a couple of different ways. First, is the elliptical removal pattern. This involves removing the scar as well as an edging (ellipse) of skin encompassing the scar so a clean enclosure can be made. The sutures may be placed on the inside or outside of the skin. Sometimes a scar exists because the incision was closed poorly. By reopening the scar and resuturing the skin in a different direction, the new scar can be minimized.
Skin Grafting/Tissue Expansion
Large scars may require a skin graft (skin taken from another area on the body) to close the wound once the scar has been removed. Carefully placed sutures will be used around the graft to close and blend the skin together for healing. If a skin graft will not be used, tissue expansion may be used instead. During this process, a tissue expander will be placed under the skin where the scar resides and filled with a sterile solution. Once the expansion process is complete, the surgeon will stretch and join the edges together and place sutures carefully into the tissue wall.
Scars that are depressed or concave may benefit from a filler material known as injectable derma filler. There are a wide variety of fillers on the cosmetic surgery market that may be considered. Collagen is a common filler used for scar revision. During the procedure, the injectable material will be injected into the skin through a syringe. The surgeon may manipulate the outside of the skin to help shape the surface accordingly.
Some scars can be treated with a series of skin rejuvenation treatments, which can soften the surface of the skin, smooth out uneven scarring, reduce uneven pigmentation and lighten the skin where needed. Some scars may even become non-existent because of the skin removal mechanism. Skin surface treatments include laser skin resurfacing, chemical peels, dermabrasion and skin bleaching.
All scar revision procedures are performed in an accredited surgical facility. Some procedures will require general anesthesia, but most will only need local anesthesia. Following this procedure, patients will need to adhere to a daily scar treatment regime so the wound site and new scar can heal. It is important to protect this area of skin from sun exposure to avoid any further skin discoloration. While this treatment does not fully eliminate a scar, the visible imperfections are certainly minimized. Most patients feel more confident exposing the section of skin where the unsightly scar once resided.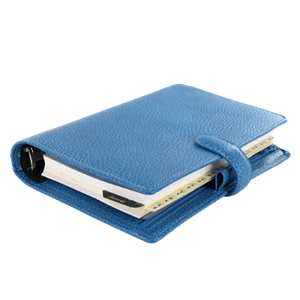 Plan Your Procedure
Recovery Time

Varies

Average Procedure Time

1-3 Hours

Procedure Recovery Location

Out-Patient
Contact Us
Related Procedures