The goal of tummy tuck, or abdominoplasty, is to flatten the abdomen, tighten the skin, and improve the overall contour of the waist. The scope of the procedure depends on how much excess skin and fat there is, and the degree of muscle laxity present. Abdominoplasty is most commonly performed in postpartum women. Multiple pregnancies can stretch the lower abdominal skin beyond its ability to contract back to normal. It also can cause umbilical hernias and separation of the abdominal muscles. The latter can cause the abdomen to bulge considerably. Both men and women who have lost more than 100 pounds following bariatric (weight loss) surgery are also excellent candidates for abdominoplasty. The emphasis in these individuals is on removing excess skin, although muscle tightening may also be indicated. Dr. Khuthaila performs a tummy tuck without using a drain, making the recovery process more comfortable. Abdominoplasty should not be performed for at least 6 months following the last pregnancy to allow for maximum natural skin contraction and muscle tightening to occur. It should be deferred if future pregnancies are planned. Although pregnancy can proceed normally after surgery, the benefits of the procedure may be lost. Abdominoplasty after massive weight loss patient should be deferred until the patient's weight has remained stable for 6 months - 1 year. Dr. Dana Khuthaila, a New York City plastic surgeon, gives her patients a flatter, pooch-free stomach with abdominoplasty surgery.
Tummy Tuck Reviews
"Im 40 Yeas Old a Mother of Two Grown Kids........New York, NY - Hi, I am a 40 year a mother of two grown kids that waited to long to get my tummy tuck after working out and doing all different exercises nothing was working. I decided to do a little research and learned and read about Dr.Dana Khuthaila, I called the number went on my first consultation on a Saturday afternoon with her, the one on one with her not only did she make me feel confident about my self during the consultation she assured me of how much experience she had in the field knowing the fact that I will look and feel better cause she sees the results before we can. she really has the people connection she listens to you and answers all your questions honestly. I walked out of there made my first appointment for that week and had my procedure done( tummy tuck) it has been a few months and I feel and look magnificent. DR Dana is blessed with such and gift to make humans feel and look magnificent God bless her. she's defiantly my Angel.Love alwaysLin M...."
- P. /
RealSelf /
May 27, 2014
"Breast Augmentation-so Happy - New York - An Amazing and compassionate doctor. Her results are more than I expected! Dr. Khulthaila was born with God gifted hands.Would see her again for my tummy tuck in the near future.. - - I finally felt like a woman with the correct sizing that Dr. K recommended. Very thorough in explanation of the procedure. Very happy with results! The doctors and her staff was outstanding with very good care in the private clinic...I will be back for furthur surgery in the near future! Thank-you Dr. K for my excellent results!"
- T. /
RealSelf /
Mar 18, 2011
"Tummy Tuck & Breast Augmentation 6 weeks later - Wonderful doctor & staff, very attentive to what I was saying & answered all questions, completely supportive. No pressure what so ever. As a patient , very well looked after - - My surgery was 6 weeks ago, I am so glad I did it. It took me 20 months to finally decide, a number for appts. It was so nice, when I paid $130.00 Canadian for the consultation the Administrative assistant told me it covers as many return visits to answer any questions/concerns I may have. I went in an additional 3 times & afew phone calls before I booked a date. I paid a deposit & then final payment was 3 weeks prior to surgery minus the consult charge. So I'm happy about their policy. Ok, so my experience pre-op was fairly painless, did my bloodwork & the EKG everything was perfect.Day of surgery arrived & was taken upstairs to my room as I was staying overnight. I was fitted for a compression garmet that I would wearing. I was given a tablet just to relax me cuz of course even though it was all planned I just got a little nervous which is normal but, all was good. In the operating room which I just walked into it was great the nurses etc., were very comforting & off to sleep I went. When I woke up it didnt hurt the pain meds were kept up every 3-4 hours , I wasn't ill just up about every 2 hours to go to the bathroom, all the fluids they give you I think. The nurse advise to take deep breaths, so you are breathing properly & it's better for the TT, also wiggling the toes to avoid blood clots . So I was discharge at 7am the next morning & prescribed Oxycodone for pain.So surgery Monday & Friday day 4 follow up & removal of drain & all looked good , I had been icing my eyes as well as cool packs on my belly for the first 4 days as well. I kept on the oxy for the next 5 days, 2 Every 4 hours for 5 days then 2 at dinner & bedtime & 1 in the morning & just basically rested, getting up only to use the bathroom & eat, so lots of sleep & movies was the just of it for 10 days & after that I was still just relaxing, right up until 3 weeks absolutely no lifting of any kind & even moving too fast, not that I thought I was moving too fast but, obviously I was because I had to get some fluid extracted at the 3 week mark. From 3-5 weeks , still no excessive lifting & at that point because your body has been concentrating on healing you don't realize & because you have been resting , you do still tire easy.I'm 6 weeks Post OP tomorrow & feeling back to normal I will post a photo of my scar, it's looking awesome, I have swelling still but, will start exercising again & I think that will help. I'm counting the days.....15 days to March 26th & my Breast Augmentation, In hind sight I should have done both at once but, I was too chicken & I did have Blepharoplasty (uppper/lower eyelids) done at the same time., so now I have 2 weeks of feeling awesome & then I'll be down again for a week or two. I'll blog that experience too. Anyway, I'm going to attempt to upload a photo of my TT"
- W. /
RealSelf /
Mar 11, 2012
"Mom with one son - Dr.Khuthaila Best top DoctorHer staff are very friendlyWaiting time at her office was less than half of min. Fast :) - - I really want my my body after giving birth to my child I have fat skin. I read about tummy tuck surgeries. Heard it will be painful during the first 3days after surguries ( but that is not an issue ) the issus i don't know about the price. Been looking n search online. I see many price . My question is the price depend on your body size? I Weight 115lbs 5"2 ft tall . Or the office usually just have one price set even ur light weight or heavy weight??? Please help me out . I'm looking forward to do this surgurie no later than November. Thank you so much"
- M. /
RealSelf /
Mar 26, 2015
"100 Pound Weight Loss; Dr. Khuthaila Has Been A Dream! - New York, NY - From the first moment I even called the office to set up a consultation, my experience with Dr. Khuthaila has been wonderful. I received the "mommy makeover" after losing 100 pounds, and got a breast lift with an implant, as well as an extended tummy tuck. She is kind, intelligent, and after consulting with several other surgeons, it was obvious that she was the absolute best choice. Right after my surgery, she was on-call to answer any questions I had, and checked on me often; even on the weekend, she got back to me within 10 minutes with answers to my many anxious questions! I'm still healing, but am overwhelmingly happy with my results, even this early in my recovery process. Her office is also beautiful. She is the absolute best, and her associate Alexandra is such a doll! I'm so happy I chose to not only do the surgery, but that I chose her to work with. Thank you so much, Dr. Khuthaila!"
- H. /
RealSelf /
Mar 22, 2016
Previous
Next
Full Tummy Tuck

@headingTag>
A traditional (full) tummy tuck is suitable for both men and women who have a moderate amount of excess skin in their midsection. It is commonly performed on women post-pregnancy. During this surgery, the incision extends from hipbone to hipbone, which grants the surgeon access to a greater portion of the internal structures. Liposuction is used to remove fat and the abdominal muscles are pulled and tightly secured. The belly button is usually repositioned for natural placement.
Mini Tummy Tuck

@headingTag>
Individuals who are in relatively good shape but desire a flatter tummy may be good candidates for a mini tummy tuck (known as a "Brazilian tummy tuck"). These patients have loose abdominal fascia, but the muscles aren't stretched to the point where a full tummy tuck is necessary. During surgery, a smaller incision is made along the lower abdomen, liposuction is used to remove excess fat, and the remaining skin is pulled tight. The belly button is not affected by this surgery.
Extended Tummy Tuck

@headingTag>
The extended tummy tuck is reserved for patients who require major skin tightening and body contouring following a major weight loss. The extended tummy tuck requires a longer incision that extends beyond the hips, as well as another one around the navel. Liposuction is used and the excess skin is trimmed away and tightened. The belly button is repositioned during this surgery.
During/After Surgery

@headingTag>
A tummy tuck is performed under general anesthesia in an accredited surgical facility and typically takes around 2 hours to complete. It is considered an outpatient procedure. After surgery, patients will wear a compression garment and will need to rest for the first 48 hours. They should make a concerted effort to move around in order to help promote blood circulation, but should only attempt to initially stand at a 45-degree angle to protect the incision. Pain medication will be provided to help with post-operative pain. Clearance to resume exercise is usually given around 4-6 weeks.
Extended Tummy Tuck

@headingTag>
The price for abdominoplasty will vary depending on the technique used, the patient's condition and aesthetic goals, as well as other factors relating to the surgical case.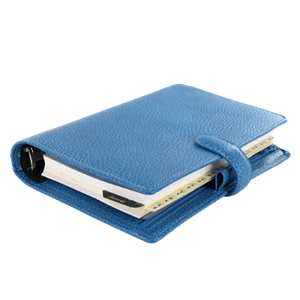 Plan Your Procedure
Recovery Time

2-3 Weeks

Average Procedure Time

2-5 Hours

Post-op Follow-up

1 Week

Procedure Recovery Location

Out-Patient
Contact Us
Tummy Tuck FAQs

@headingTag>
Tummy Tuck or Lipo?

@headingTag>
Patients who have loose skin in the lower abdomen may be better candidates for a skin tightening procedure such as a tummy tuck. If a patient is battling unwanted belly fat, but otherwise has good skin tone, liposuction (which removes fat only) may be all that is needed.
Combination Surgery?

@headingTag>
Abdominoplasty can be combined with another cosmetic procedure, such as breast augmentation, a breast lift or liposuction that targets another area of the body. This is sometimes referred to as a "Mommy Makeover" and is considered a common practice, especially where pregnancy, weight gain and breast-feeding are concerned.
What About Scarring?

@headingTag>
Unfortunately, scarring is a part of this procedure. However, every effort is made to minimize scarring, and the incisions are generally placed in locations easily concealed by undergarments. For women who have had a previous C-section, the original C-section scar will be replaced with the tummy tuck incision. Most patients feel the physical results of this surgery far outweigh any scarring left behind.
Pregnancy or Weight Gain?

@headingTag>
For optimal results, it is recommended that patients wait to have abdominoplasty until after all pregnancies have been completed. This is to ensure the stretching and weight gain that occurs with pregnancy does not compromise the results of the surgery.
Related Procedures