Breast augmentation is a cosmetic surgery that uses either a silicone or saline implant to increase the size and improve the shape of the breasts. This surgery offers women an opportunity to positively affect their body image and self-confidence. It can resolve clothing issues, such as the need to wear padded bras and helps solve problems with trying to fit into swimwear. The best candidates are women whose breasts have an attractive shape but are just smaller than desired. Women who have been pregnant and breast fed are good candidates for breast augmentation. The breasts typically appear deflated in these cases, but if the natural breast shape is still good, implants can offer a nice enhancement. These women, as well as women with almost no breast tissue typically aim for a more conservative approach. This is to avoid sag in a breast that has been nursed, as well as create a natural result for women with little native tissue. Almost all of our breast augmentation patients are extremely satisfied with their results. Dr. Dana Khuthaila, a plastic surgeon in New York City, has extensive experience in cosmetic breast surgery and takes pride in helping her patients select the best implant options for their surgical procedure.
Breast Augmentation Reviews
"Breast Augmentation-so Happy - New York - An Amazing and compassionate doctor. Her results are more than I expected! Dr. Khulthaila was born with God gifted hands.Would see her again for my tummy tuck in the near future.. - - I finally felt like a woman with the correct sizing that Dr. K recommended. Very thorough in explanation of the procedure. Very happy with results! The doctors and her staff was outstanding with very good care in the private clinic...I will be back for furthur surgery in the near future! Thank-you Dr. K for my excellent results!"
- T. /
RealSelf /
Mar 18, 2011
"I decided to finally go ahead with it. - Breast Augmentation - New York - After years of contemplating to have breast augmentation surgery, I decided to finally go ahead with it. I waited 8 months to write this review. I am extremely happy with my overall experience. Dee her assistant was super friendly, and had answered all my questions and was very accommodating. I would refer Dr. Khuthaila to anyone. I can't Thank her and her staff enough !"
- R. /
RealSelf /
Feb 28, 2012
"Tummy Tuck & Breast Augmentation 6 weeks later - Wonderful doctor & staff, very attentive to what I was saying & answered all questions, completely supportive. No pressure what so ever. As a patient , very well looked after - - My surgery was 6 weeks ago, I am so glad I did it. It took me 20 months to finally decide, a number for appts. It was so nice, when I paid $130.00 Canadian for the consultation the Administrative assistant told me it covers as many return visits to answer any questions/concerns I may have. I went in an additional 3 times & afew phone calls before I booked a date. I paid a deposit & then final payment was 3 weeks prior to surgery minus the consult charge. So I'm happy about their policy. Ok, so my experience pre-op was fairly painless, did my bloodwork & the EKG everything was perfect.Day of surgery arrived & was taken upstairs to my room as I was staying overnight. I was fitted for a compression garmet that I would wearing. I was given a tablet just to relax me cuz of course even though it was all planned I just got a little nervous which is normal but, all was good. In the operating room which I just walked into it was great the nurses etc., were very comforting & off to sleep I went. When I woke up it didnt hurt the pain meds were kept up every 3-4 hours , I wasn't ill just up about every 2 hours to go to the bathroom, all the fluids they give you I think. The nurse advise to take deep breaths, so you are breathing properly & it's better for the TT, also wiggling the toes to avoid blood clots . So I was discharge at 7am the next morning & prescribed Oxycodone for pain.So surgery Monday & Friday day 4 follow up & removal of drain & all looked good , I had been icing my eyes as well as cool packs on my belly for the first 4 days as well. I kept on the oxy for the next 5 days, 2 Every 4 hours for 5 days then 2 at dinner & bedtime & 1 in the morning & just basically rested, getting up only to use the bathroom & eat, so lots of sleep & movies was the just of it for 10 days & after that I was still just relaxing, right up until 3 weeks absolutely no lifting of any kind & even moving too fast, not that I thought I was moving too fast but, obviously I was because I had to get some fluid extracted at the 3 week mark. From 3-5 weeks , still no excessive lifting & at that point because your body has been concentrating on healing you don't realize & because you have been resting , you do still tire easy.I'm 6 weeks Post OP tomorrow & feeling back to normal I will post a photo of my scar, it's looking awesome, I have swelling still but, will start exercising again & I think that will help. I'm counting the days.....15 days to March 26th & my Breast Augmentation, In hind sight I should have done both at once but, I was too chicken & I did have Blepharoplasty (uppper/lower eyelids) done at the same time., so now I have 2 weeks of feeling awesome & then I'll be down again for a week or two. I'll blog that experience too. Anyway, I'm going to attempt to upload a photo of my TT"
- W. /
RealSelf /
Mar 11, 2012
"Simply Wonderful - New York, NY - I had been thinking about get a breast augmentation for a long time and I couldn't be happier that I went to Dr. Khuthaila. She is absolutely wonderful. When I first started looking for a doctor for the procedure I was looking for a female, someone who truly understands and can relate to what I was trying to accomplish. During my consultation I knew Dr. Khuthaila was the perfect match. She's incredibly knowledgeable in her field and she thoroughly explained everything, walking me through each and every step. She understood exactly what I wanted and guided me in the right direction. My results are amazing, they're even better than I expected! Dr. Khuthaila was able to make the tiniest incisions which are healing beautifully and I feel great. I highly recommend Dr. Khuthaila to anyone who's looking to get a breast augmentation, she's incredible!"
- L. /
RealSelf /
Dec 08, 2012
"Fantastic Lower Body Lift, Breast Lift, Breast Augmentation - Dr. Khuthaila is AMAZING!! Thank you so much!!! - When you are looking for the BEST cosmetic surgeon in New York City, then—without a doubt—select Dr. Khuthaila!!She is an absolute artist and a perfectionist, while simultaneously so kind-hearted and genuine that you feel 100% confident trusting her with your body.When I was choosing whether to move forward and actually have my surgery, I met with several of NYC's top plastic surgeons, to interview them and choose the best fit… it's a big decision and a very daunting one. I have many friends who have undertaken plastic surgery and once I met Dr. Khuthaila, I knew she was the one. I knew she was my "plastic-surgeon-soulmate." When I met Dr K, she immediately discussed my desires and assessed my needs. She made me feel very comfortable with her and we reviewed the particulars of the operation.She is caring, attentive, and empathetic while being a detail-orientated expert, who knows the contours of the body with absolute perfection.Dr. Khuthaila is one of the most special, TALENTED surgeons I have ever encountered. Dr. Khuthaila's energy, demeanor and spirit are refreshing. Her work has changed my life. Forever.This is a photo of me from ONE WEEK after a lower body lift, breast, lift, and breast augmentation … seven days post-op.I went from a lop-sided A-cup, to a symmetrical 355-CC (approximately C-cup) and from having overhanging skin to a tight stomach. There is still swelling here…but it is only seven days post-op.My background? I had been overweight my entire life (since childhood) and battled obesity until I got bariatric weight loss surgery at the age of 23, when I weighed 260 pounds. It was a great decision …but—even after the weight loss, I had significant saggy skin (especially in my stomach) and had always been an A-cup breast size. …Despite people saying I was beautiful, I never really believed it, because I always had that secret saggy skin. I found certain other award-winning surgeons to treat their patients like sausage factories, just trying to pump them through the system and churn out a mass-produced product that wasn't entirely appealing. Dr. Khuthaila is different; she's special.Dr. Khuthaila the ONLY doctor in NYC who I'd trust with my body and, as a professional on-air talent, looks define my career. For Dr. Khuthaila, my looks define her career too, I guess…and I 100% recommend her. She has an intimate office setting and a small support team, so everyone knows you personally and you always will be her top priority.If you care about yourself and your future, choose Dr. Khuthaila. I want to recommend her because she has brought me SO much satisfaction, joy, and happiness that I hope that you too will get to experience the magnitude of her abilities."
- M. /
RealSelf /
Jan 08, 2013
Previous
Next
Saline VS. Silicone

@headingTag>
Both saline and silicone implants are approved by the Food & Drug Administration (FDA) for breast augmentation. Both are available in a wide variety of sizes and shapes, and both are available with either a rough or smooth surface texture. Both saline and silicone gel implants have the same outer shell made of solid silicone plastic.
Saline Breast Implants

@headingTag>
The advantages of saline implants are that they do not contain silicone gel and do not require any special tests for long term monitoring. A disadvantage is they are sometimes easier to feel on the side and bottom of the breasts, most commonly in very thin women with scant amounts of breast tissue to begin with. They may also cause visible wrinkles in this same type of individual. Also, saline implants can deflate prematurely after only a few years in about 5%, a harmless but inconvenient event that requires implant replacement. The key advantage of silicone implants is that they feel more natural to the touch, sometimes being completely undetectable due to the nature of the filler material. Saline implants seem to have a better prospect for lasting beyond ten years compared to silicone implants. Clinical experience has shown that saline implants can last as long as twenty years or more with no change in the aesthetics or consistency of the breasts whereas silicone implants have more of a tendency to develop capsular contracture (breast hardening) or silent rupture as they age beyond 10 years.
Silicone Breast Implants

@headingTag>
Silicone in all forms, from liquid to solid, is one of the most biologically inert substances known. The filler material used in silicone implants today is a cohesive gel that has a gel-like consistency compared to the viscous liquid form used in earlier generation implants often referred to as the "Gummy Bear Implant." Silicone implants usually require a slightly larger incision for insertion. The armpit incision option is generally not possible with silicone implants. Empty saline implants can be easily passed prior to inflation through the narrow channel that lies between this incision and the breast whereas prefilled silicone implants cannot.Silicone implants do not completely prevent wrinkles in very thin women with scant amounts of breast tissue. Sometimes they can also exhibit wrinkles, although the tendency is far less than with saline implants. Occasionally silicone implants can exhibit a conspicuous bump or knuckle due to an implant fold, something which does not occur with saline implants.
Product Information

@headingTag>
Manufacturers

@headingTag>
Saline: MENTOR® or Allergan (branded as Natrelle®)
Silicone: Allergan (branded as Natrelle® Gel), Mentor (branded as MemoryGel®) and Sientra, known simply as Silicone Gel Breast Implants
Breast implants are available in several profiles that determine how much forward projection they have. Implants with equivalent volumes will have a smaller diameter as the profile, or projection, increases. Most patients are best served with moderate (regular) profile implants. Patients that either have a narrow chest, a small breast base diameter (or both) and seek a maximum implant volume are good candidates for a moderate-plus (intermediate height) profile implant. Moderate-plus profile implants are filled tighter than moderate profile implants of the same volume and tend to wrinkle less as a result. They are therefore also a good choice in very thin patients with little breast tissue.
There are many implant shapes available today for both saline and silicone implants. These are grouped into two broad categories: round and shaped. The latter are also termed "anatomic" or "tear-drop" types. Shaped implants are commonly used in breast reconstruction after mastectomy, a quite different scenario. The vast majority of plastic surgeons today use round implants for aesthetic breast augmentation. Round implants in the upright position behave like shaped implants in that the filler material migrates to the bottom of the implant, leaving less at the top. While lying down the filler material is evenly distributed and resembles a natural breast shape in that position. A problem unique to shaped implants stems from their asymmetric shape. If they rotate inside the pocket both shape and symmetry can be adversely affected. Definitive correction requires surgery to exchange them for round implants if this occurs. Another drawback of shaped implants is that they can look unnatural when lying down because the volume is not distributed evenly. It is for these reasons that round implants are recommended as the best choice for breast augmentation.
Breast implants can have either a textured or smooth surface. Dr. Khuthaila mostly uses textured implants positioned in front of the muscle (subglandular) when there is enough breast tissue to cover the implant to achieve a more natural look and feel.
Implant Placement

@headingTag>
Submammary (Subglandular): Under the mammary gland, over the muscle
Subfascial (Retrofacial): Under the fascia of the muscle
Dual Plane: Along two planes/layers
Submuscular (Retromuscular): Mostly under the muscle
Complete Submuscular (Full retromuscular): Completely under the muscle
Incision Type

@headingTag>
Inframammary: The incision is made in the breast crease where the breast meets the torso
Periareolar: The incision is made just under and along the areola
Transaxillary: The incision is made in the armpit
Transumbilical: The incision is made in the belly button
During/After Surgery

@headingTag>
Breast augmentation is performed under general anesthesia in an accredited surgical facility and typically takes between 1-2 hours to complete. It is considered an outpatient procedure. After surgery, patients will need to rest for a couple of days, but will be encouraged to move around in order to promote circulation. As the skin adjusts to the new breast size, it is normal to feel tightness in the chest area. Patients may resume their normal exercise routines within 4-6 weeks. It typically takes around 6 months for the breasts to fall into their final position. The result is a softer, natural looking breast appearance.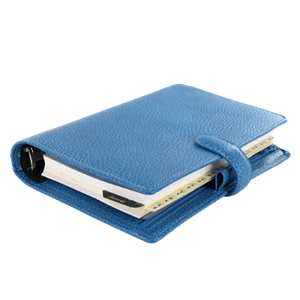 Plan Your Procedure
Recovery Time

1-2 Weeks

Average Procedure Time

1-2 Hours

Post-op Follow-up

1 Week

Procedure Recovery Location

Out-Patient
Contact Us
Breast Augmentation FAQs

@headingTag>
Is Silicone Safe?

@headingTag>
Patients sometimes have concerns about the safety of silicone breast implants because of the attention they received in the media years ago. However, the FDA did approve their safety. In addition, no evidence has ever been found to link silicone breast implants to cancer, auto-immune deficiency disease, or any other illness. Ultimately, 62% of today's breast augmentation patients choose silicone over saline. For reconstruction cases, they choose them 3 times more often.
Breast Aug or Lift?

@headingTag>
Breast augmentation will help with size, but it will not correct sagging. If you are happy with the shape and laxity of your breasts, then implants alone may meet your cosmetic goals. If sagging is what is most bothersome to you, then you may be considered for a breast lift. During your consult, we will determine if you are better suited for breast augmentation, a lift, or a combination of the two.
Risk of Rupture?

@headingTag>
Modern engineering creates strong and durable implants. With proper care and regular check-ups, the risks for rupture are rare. If a saline implant does rupture, the solution will be absorbed by the body and the implant will deflate, becoming visibly noticeable. If a silicone implant ruptures, the cohesive gel will stay intact and will not leak into the body. An MRI will be necessary to detect a silicone defect.
How Long do They Last?

@headingTag>
Most implants will last about 10 to 15 years. Some can last even longer. If there is no rupture, leakage, deflation, or any other visible defects (such as rippling), then there is no need to change the implant or have any type of secondary surgery.
Related Procedures