A breast lift, or mastopexy, can raise sagging breasts, elevate drooping nipples, and make large areolas smaller. This procedure can also enlarge the breasts if implants are added at the same time. A breast lift is accomplished by "lifting" the breasts up to a higher position, from below, in order to restrict scars to the area under the breasts, which is less visible. For many women, this procedure can raise the breasts significantly while improving skin tone, breast shape, and areolar aesthetics. Manhattan plastic surgeon, Dr. Dana Khuthaila, commonly performs breast lift surgery for women who have sagging, drooping and deflated breasts due to pregnancy, nursing, or a major weight loss. The aesthetic improvement after this surgery allows woman to feel more confident in clothing and bathing suits that typically show some cleavage. During the consultation, the incision and surgical technique will be explained in detail following a phyisical examination of the breasts.
Reviews
"22 Year Old Unhappy with Profile of the Nose - I always felt that my profile was missing something but I didn't know what I wanted to correct. I realized after taking countless profile selfies that the tip of my nose was lacking perky-ness (If that any makes sense). I've thought about having a rhinoplasty to correct it but I didn't want to break my nose in the process being that all I wanted was structure to the tip. Dr.Khuthaila recommended we try a non surgical temporary treatment and we proceed from there. I was amazed with how quickly and instantly the results were! My nose has the perfect uplift I was looking for and she saved me from going under the knife when it truly was not necessary. The result is exactly what I wanted and I cannot thank her enough for all her help and support. <3 "
- S. /
RealSelf /
Apr 06, 2017
"Breasts I Always Wanted! - New York, NY - Fantastic!! She made me feel so comfortable and happy the entire time. I would definitely go back to her and have recommended her to many friends."
- J. /
RealSelf /
May 31, 2017
"Breasts I Always Dreamed Of! - New York, NY - I always had very large and low drooping breasts that I was self conscious about and hurt all the time. After years of debating what I should do about them, being too scared, and countless consultations if found Dr. Khuthaila. I'm so happy I did! She listened to everything I had to say and made me feel really comfortable. She recommended that a lift with some reduction and liposuction of the..."
- J. /
RealSelf /
May 27, 2017
"WHAT A SURGEON! LOVED MY EXPERIENCE and RESULTS <3 - I don't know why it has taken me 3 years to write this review...but better late than never! Dr. Khuthaila and team are amazing. I went in for BA about 3 years ago and from the moment I met Dr. K at the consultation, I immediately felt at ease. Dr. K was the 2nd MD visit on my list of 5 and the only female surgeon. Not to gear this into some feminist rant, but compared to the other surgeons,..."
- K. /
RealSelf /
May 23, 2017
"I recently underwent a double mastectomy with DTI reconstruction with Dr. Khuthaila. After seeing several plastic surgeons I selected her to be the one. I could not be happier to have been in her care for the surgery. Dr. Khuthaila is absolutely amazing. From the very first consultation, her knowledge in the field and her passion for her work, were clear. She listened to my concerns and answered all questions with patience and clarity. She never made me feel rushed, on the contrary, she has the ability of calming down any fear one may have. She walked me through each step of the procedure and held my hand along the way. She may be one of the last doctors that, not only, is extremely skilled but also has a heart and truly cares about her patients.Last but not least her staff is great, extremely professional and kind."
- V.B. /
Google /
May 22, 2017
Previous
Next
The type of incision used during a breast lift procedure will vary depending on the degree of lift and whether implants will be placed during the surgery. If implants are a part of the procedure, whether silicone or saline, they are placed under the pectoralis muscle. This method provides additional support and helps to keep the breasts in a higher position for a longer period of time. In situations where a larger implant is desired, a supportive tissue matrix may be used as a sling to hold the implants in place.
The degree of lift will determine how many incisions are needed and where they will be placed. Once the incisions are made, excess skin and tissue are removed and the nipple and areola are repositioned for a natural placement. The sutures during this procedure are placed deep in the breast wall to secure and hold the breast up firmly. There are several incision placements to consider:
Around the curvature of the areola (the tissue immediately surrounding the nipple)
Vertically on the bottom of the areola, down to the crease under the breast
Horizontally beneath the breast following the natural crease
Breast lift surgery is performed under general anesthesia and is considered an outpatient procedure. Operative time in most cases is between 1-2 hours. Recovery following a breast lift will vary depending on whether it was a stand-alone surgery or if it occurred in conjunction with another body contouring procedure. Most patients are able to resume their normal work schedules within a few days. Exercise will be a gradual process. Most women are able to resume their normal routines within 6-8 weeks. This includes running and weight training.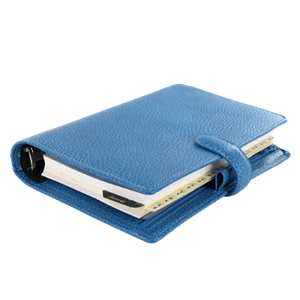 Plan Your Procedure
Recovery Time

2-3 Weeks

Average Procedure Time

2-4 Hours

Post-op Follow-up

1 Week

Procedure Recovery Location

Out-Patient
Contact Us
Breast augmentation surgery with implants will help with size, but it will not help women if their breasts sag or droop downward past a certain point. Some doctors may use implants to help with sagging. With this approach, the immediate results may look better, but the additional weight causes the breasts to sag further. Some women find a breast lift is the only procedure they need to obtain the fullness they desire and determine implants aren't necessary. During the consultation, we will discuss whether a breast lift, breast augmentation, or a combination of both will attain the best results.
During a breast lift procedure, the nipple and areola will be placed in a location on the breast that is natural and proportionate. The goal during this surgery is to reduce the size of the areola (the area surrounding the nipple) so it looks balanced with the new breast size and shape.
There is no way to avoid making the necessary incisions to complete a breast lift procedure. Therefore, some scarring will result from this procedure. Every effort is made during surgery to minimize scarring. Most women feel that the physical results following a breast lift procedure are worth the scars left behind. During the consultation, we will provide detailed post-operative scar care instructions.
Breast reduction surgery may also be combined with a breast lift to help a patient achieve the size and shape she desires. This surgery is very similar to a lift, but with the added step of removing more breast tissue in conjunction with excess skin. More information on this procedure can be found on the breast reduction page.
Related Procedures