Modern surgical technology makes it possible to construct a natural-looking breast after a mastectomy (breast removal) for cancer or other diseases. Breast reconstruction surgery is commonly begun, and sometimes completed, immediately following a mastectomy, so that the patient wakes with a new breast mound instead of no breast at all. Alternatively, reconstruction may begin years after the mastectomy. The reconstruction itself consists of multiple operations, the first of which involves creation of the breast mound and is performed during or after mastectomy in a hospital under general anesthesia. Later surgeries, if necessary, may be done in the hospital or an outpatient facility, with either general or local anesthesia.There are several ways to reconstruct the breast, both with and without implants. Dr. Dana Khuthaila, a plastic surgeon in New York City, will explain each method and help her patients feel confident and comfortable when making this important decision.
During your first consultation to discuss reconstruction surgery, it is important to disclose where you are in the treatment process and which cancer surgeon is treating you, as well as provide any necessary pathology reports. The reconstruction process may take place in multiple steps if the breast tissue needs to be stretched to make room for implants. This discovery phase will help guide the reconstruction process so patients end up with a new breast that is the size, shape and look they want.
Reviews
"22 Year Old Unhappy with Profile of the Nose - I always felt that my profile was missing something but I didn't know what I wanted to correct. I realized after taking countless profile selfies that the tip of my nose was lacking perky-ness (If that any makes sense). I've thought about having a rhinoplasty to correct it but I didn't want to break my nose in the process being that all I wanted was structure to the tip. Dr.Khuthaila recommended we try a non surgical temporary treatment and we proceed from there. I was amazed with how quickly and instantly the results were! My nose has the perfect uplift I was looking for and she saved me from going under the knife when it truly was not necessary. The result is exactly what I wanted and I cannot thank her enough for all her help and support. <3 "
- S. /
RealSelf /
Apr 06, 2017
"Breasts I Always Wanted! - New York, NY - Fantastic!! She made me feel so comfortable and happy the entire time. I would definitely go back to her and have recommended her to many friends."
- J. /
RealSelf /
May 31, 2017
"Breasts I Always Dreamed Of! - New York, NY - I always had very large and low drooping breasts that I was self conscious about and hurt all the time. After years of debating what I should do about them, being too scared, and countless consultations if found Dr. Khuthaila. I'm so happy I did! She listened to everything I had to say and made me feel really comfortable. She recommended that a lift with some reduction and liposuction of the..."
- J. /
RealSelf /
May 27, 2017
"WHAT A SURGEON! LOVED MY EXPERIENCE and RESULTS <3 - I don't know why it has taken me 3 years to write this review...but better late than never! Dr. Khuthaila and team are amazing. I went in for BA about 3 years ago and from the moment I met Dr. K at the consultation, I immediately felt at ease. Dr. K was the 2nd MD visit on my list of 5 and the only female surgeon. Not to gear this into some feminist rant, but compared to the other surgeons,..."
- K. /
RealSelf /
May 23, 2017
"I recently underwent a double mastectomy with DTI reconstruction with Dr. Khuthaila. After seeing several plastic surgeons I selected her to be the one. I could not be happier to have been in her care for the surgery. Dr. Khuthaila is absolutely amazing. From the very first consultation, her knowledge in the field and her passion for her work, were clear. She listened to my concerns and answered all questions with patience and clarity. She never made me feel rushed, on the contrary, she has the ability of calming down any fear one may have. She walked me through each step of the procedure and held my hand along the way. She may be one of the last doctors that, not only, is extremely skilled but also has a heart and truly cares about her patients.Last but not least her staff is great, extremely professional and kind."
- V.B. /
Google /
May 22, 2017
Previous
Next
Each reconstruction technique will be tailored according to the patient's physical health, aesthetic goals, and personal preferences. There are many factors playing into the approach that will be taken. The ultimate goal is to ensure the patient is healthy and happy with their final breast results.
There are two primary categories of breast reconstruction techniques:
Procedures that involve using a breast implant
Procedures that are autologous (use the patient's own body's tissue to reconstruct and recreate the breast)
Reconstruction With Implants
Breast reconstruction using silicone or saline implants is a common approach that generally starts with the use of a tissue expander to help form a suitable pocket for an implant. The expander may be inserted after the mastectomy procedure or during the same operative session. Over the course of several months, the expander will slowly be enlarged using a sterile solution injected through a port residing under the skin. During the scheduled reconstruction surgery, the expanders are removed and replaced with permanent implants.
A single-stage implant (SSI) breast reconstruction surgery is performed at the same time as the patient's mastectomy. This "one and done" approach minimizes the patient's total recovery time, office visits, and allows a better preservation of the nipple and areola.
Autologous Reconstruction
If there is limited tissue inside the breast, or limited skin on the outside, tissue may be used from another part of the patient's body to supplement this loss. The most common areas to support this process are the buttocks, thigh or abdomen. This is an autologous approach to breast reconstruction. The TRAM flap (Transverse Rectus Abdominus Myocutaneous), the DIEP flap and SIEA flap techniques involve taking skin and fat from the abdomen and relocating it to the breast. The Latissimus Dorsi Flap is another common method using tissue from the patient's back.
Nipple/Areola Restoration
During a mastectomy, the nipple and areola often cannot be saved. The loss of one's nipple and areola can be as unnerving as the removal of the breast itself. However, reconstruction techniques have advanced greatly, allowing plastic surgeons the opportunity to recreate these areas of the breast to give a natural, aesthetically appealing appearance. In a separate procedure, the nipple is created using existing breast skin or from the abdominal or latissimus flap. Using a tattoo technique, the areola is recreated with a skin graft taken from the thigh, abdomen or back.
Breast reconstruction surgery is performed under general anesthesia at an accredited surgical facility. Some patients may be required to stay in the hospital to be monitored for complications. Patients who have had reconstruction using a flap technique will usually be required to stay in the hospital for 2-5 days. The recovery process can be somewhat lengthy, but many view it as the final step in their cancer journey thus the experience can be very rewarding. Most women are thankful to have had the opportunity to restore their breasts and are satisfied with their results.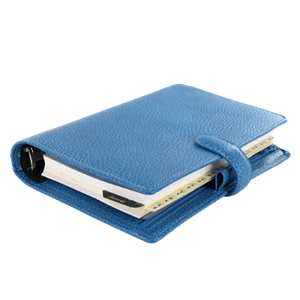 Plan Your Procedure
Recovery Time

2-3 Weeks

Average Procedure Time

3-8 Hours

Post-op Follow-up

1 Week

Procedure Recovery Location

Out-Patient
Contact Us
Breast Reconstruction FAQs
This is a very specialized surgery that requires extensive knowledge, skill and experience. It is very important to research and find a qualified and reputable plastic surgeon who has experience with breast reconstruction surgery.
Can I Delay This Surgery?
In many situations, it is recommended to start the reconstruction process at the same time as the mastectomy. Therefore, it is a good idea to have your breast cancer surgeon and your plastic surgeon begin communicating about the steps that will follow. An advantage of doing the procedure immediately is waking up from your mastectomy surgery with the reconstruction process in place. The soft tissue that surrounds the breast will heal simultaneously with the reconstruction, which can enhance the final results.
A reconstructed breast will not have the same sensation as the breast did before the mastectomy. However, over time, some of this sensation will return to normal. This will depend on the extent of the reconstruction process and will vary by patient.
Related Procedures