Breast Reduction surgery is performed to address chronic symptoms associated with large breasts and improve breast aesthetics. It simplifies clothing issues and raises self esteem for many women. Patient satisfaction is high with this procedure despite some scarring that is unfortunately a part of this procedure. Breast reduction effectively alleviates neck and back pain, as well as bra strap irritations associated with heavy breasts. Rashes under the breasts are often eliminated as well following surgery. Posture is improved both from removing excessive breast weight and because of greater self confidence. Breast reduction can be performed at any age although women between 15 and 30 represent the largest group. Older women who have developed large breasts as a result of weight gain or postmenopausal changes also are candidates. Prior to the procedure, New York City plastic surgeon, Dr. Dana Khuthaila, will meet with every patient to discuss their goals and expectations for surgery, as well as to inform the patient of the details of their chosen procedure. This discussion is important in helping patients achieve the precise results they desire. Each procedure is customized for the patient.
Breast Reduction Reviews
"thank you - New York, NY - the best person i had ever met, she i gifted from god. her moral support and her care to her patient means alot. i would recommand any one who gose for cosmetics surgery to consulate she deserve all the best and my parying would be always with her. god bless you dr."
- N. /
RealSelf /
May 21, 2011
"Best Surgey Experience I've Ever Had !!! - She is beyond amazing. She has a great way of making you feel at ease. You don't feel like you're bothering her by asking too many questions and she has the best bedside manner I've ever experienced. She is truly a blessing in my eyes and I could not have asked for a better doctor."
- N. /
RealSelf /
Jan 10, 2017
"Only 3 days postop!!! To be honest, I could not let another day go by without writing a review about this phenomenal woman. I've wanted a breast reduction for the past three years now.  In that process, I have been to many consults and saw about 4 different doctors. I can't even begin to explain how nervous and worried I was about going through this surgery.  The day I met Dr. Khuthalia, was the day I knew I had nothing to worry about and every fear or concern I had disappeared. Outside of being an excellent surgeon she was a beautiful and compassionate person.  I feel extremely lucky to have found her.  I truly could not have asked for a better experience and really I wouldn't recommend anyone else!"
- C.M. /
Yelp /
Jan 11, 2017
"57 Year Old Ready for Breast Reduction! - If you are looking for a surgeon who listens to you, is passionate about her work and is also compassionate about how you are feeling. Then I highly recommend Dr. Khuthaila. I never felt nervous or worried about my procedure. Also never felt stupid for any questions I had. She truly makes you feel so comfortable."
- L. /
RealSelf /
Sep 19, 2017
"I met Dr. Khuthaila through a mutual friend. I have been thinking for a couple years how much I would love to have a breast reduction. Where do you start? Something like this you want to be able to trust in your doctor. Also to know that your doctor is listening to your wants. I found Dr. Kuthaila to be a very dedicated and truly passionate about what she does for people. Plus she listens! I am from Connecticut and was willing to travel into New York so that I could have her do my surgery. I was a bit apprehensive about this , but her location is so easy to get to and out of New York. I started the process and was worried about my insurance coverage from someone out of network. The office people where so helpful and I got my OK. Then we set up date and time and they even booked my hotel for me! Really there was nothing to worry about. Now to the results. I am so happy with the way I look and feel!! No more neck and back pain! Can I say I haven't been this perky since I was 18 years old!! There is a lot to say about being really secure in your choice of surgeons. I would highly recommend Dr. Khuthaila."
- L.M. /
Yelp /
Sep 29, 2017
Previous
Next
During breast reduction surgery, surgeon skill is important. In addition to minimizing scarring, there will be a focus on maintaining a healthy blood supply to the nipple areola complex. This is essential because once the nipple and areola are repositioned, blood vessels will work to reestablish blood flow in order to prevent discoloration of the nipple and loss of feeling. Excess breast tissue is generally removed through a liposuction method and loose skin will also be surgically removed.
Breast reduction surgery removes skin from the lower part of the breast to gain access to the underlying gland. Breast tissue is then removed mostly from the outer part of the breast, less from the center, and least from the inner aspect. During skin closure the nipple position is pushed upward and the diameter of the areola is reduced. Contrary to a common misconception the nipple and areola are not disconnected from the breast at any time during surgery. Plastic drains are placed prior to final skin closure to draw off fluid produced as a byproduct of the procedure.
A breast reduction is performed under general anesthesia at an accredited surgical facility as an outpatient procedure. It typically takes about 2-4 hours to complete. During surgery, a training tube may be placed to control bleeding and swelling. For the first several weeks, patients will be directed to wear a surgical bra or compression garment. Most patients are able to return to work within 1-2 weeks, and may begin exercising by 4-6 weeks. The visible results of a breast reduction will be immediate. However, it may take 6 months or longer for nipple sensitivity to return.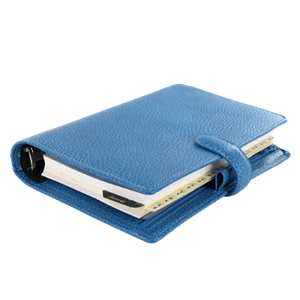 Plan Your Procedure
Recovery Time

2-3 Weeks

Average Procedure Time

2-5 Hours

Post-op Follow-up

1 Week

Procedure Recovery Location

Out-Patient
Contact Us
The results following breast reduction surgery should remain the same as long as a significant amount of weight gain does not occur. The natural aging process and gravity will, over time, change the laxity of a woman's breast, but the size should remain steady if there is not a pregnancy or weight gain that follows.
One of the drawbacks to having excessively large breasts is an enlarged areola (the slightly darker area surrounding the nipple). Thankfully, breast reduction surgery corrects this. Since the incision occurs around the areola, it is a relatively simple technique to trim away the desired amount of areola and reshape it into a smaller size so it looks proportional with the new breast size and shape.
This varies depending on the patient's aesthetic and physical goals. After breast reduction surgery, it is common to go down a complete cup size, if not two.
Related Procedures