Eyelid surgery (blepharoplasty) is performed to restore a fresh appearance to the upper face. The optimal surgical plan will produce a clean and fresh look to the eyes without actually changing their overall shape. Dr. Dana Khuthaila, a plastic surgeon in Manhattan near Central Park, performs upper and lower eyelid surgery to create a less tired look without the telltale signs of surgery. Aging changes begin around the eyes in the mid-30s. Most women consider eyelid surgery in their early 40s and men in their early 50s, but eyelid surgery can be performed whenever someone develops an aged appearance. A common early complaint in women is wrinkled upper eyelid skin that looks droopy and interferes with makeup application. Men also complain of heavy upper eyelids but usually not until much later in life.
Reviews
"22 Year Old Unhappy with Profile of the Nose - I always felt that my profile was missing something but I didn't know what I wanted to correct. I realized after taking countless profile selfies that the tip of my nose was lacking perky-ness (If that any makes sense). I've thought about having a rhinoplasty to correct it but I didn't want to break my nose in the process being that all I wanted was structure to the tip. Dr.Khuthaila recommended we try a non surgical temporary treatment and we proceed from there. I was amazed with how quickly and instantly the results were! My nose has the perfect uplift I was looking for and she saved me from going under the knife when it truly was not necessary. The result is exactly what I wanted and I cannot thank her enough for all her help and support. <3 "
- S. /
RealSelf /
Apr 06, 2017
"I will recommend Dr Dana to everyone! My surgery involves reconstruction and her work was amazing. After much research, I chose her based on the reviews I gathered online and I couldn't be more happier. I developed minimal scarring with no complications from the her reconstruction work. I had contracture from prior surgery and she corrected it."
- B.P. /
Yelp /
Mar 07, 2018
"It's such a shame Dr. Khuthalia doesn't have a lot of reviews on yelp. Her reviews are mostly on realself, but people look on yelp more. Let me start off by saying you are greeted with warmth as soon as you walk in. The office is beautiful and Dr. Khuthalia is just amazing. She makes you feel comfortable as you are explaining or showing what you want as a result. I originally planned to get my BA done in California bc I found an amazing doctor out there, but I also found Dr. Khuthalia & I'm so happy I did. About 2 weeks after my consultation I believe I was set on her and I put my deposit in for the surgery. After that we decided on my size and I thought I was set. A couple weeks later I was feeling I chose an implant too small so 2 weeks I had another pre-op app. And I chose a size bigger. THEN, (I couldn't stop looking at BA's on the internet and kept doing more research and I saw a different type of implant that I wanted to switch to. I made an app. 4 days before my operation & changed my implants AGAIN kind of last minute. I'm thankful she was able to see me and help me on my choice as to how I wished them to be. I am currently 2 days post-op & still in pain, but my new babies are lookin pretty nice. You will not regret choosing her as your doctor. Love her and her staff!"
- N.L. /
Yelp /
Dec 17, 2017
"My experience with Dr. Dana was beautiful. In addition to her experience and confidence, Dr. Dana is excellent in dealing with patients anxiety. Seriously, I was feeling relaxed while she is injecting me. I am a nervous person when it comes to needles and my pain threshold is very low, however I had my procedure with no pain and I am very happy from the natural look ??"
- H.A. /
Google /
Nov 06, 2017
"I had undergone a coolsculting treatments few years ago that caused me unfortunate medical condition - I had undergone a coolsculting treatments few years ago that caused me unfortunate medical condition that caused the area treated to keep the fat cells in the form of pokets on both sides , i serched online and found Dr Dana and explained to her that no matter what i did at the Gym those areas wouldn't go away and all reviews onlines indicated that i should have a lipo done . Dr Dana walked me..."
- B. /
RealSelf /
Oct 11, 2017
Previous
Next
During upper eyelid surgery, an incision is made within the natural fold of the lid and extended outward. The incision will go out as wide as possible so that additional skin folds on the outside of the upper eye can also be addressed. Once the incision is made, excess skin, tissue and, in some cases, a small portion of the orbicularis occuli muscle are removed. The incision is closed with absorbable sutures and the scar remains almost completely hidden because of where it resides in the natural crease.
During lower eyelid surgery, an incision is made along the bottom of the lash line. This allows the surgeon to remove excess fat and tissue. In patients who have puffy lower eyelids but good skin tone, an approach known as a transconjunctival blepharoplasty can be performed. This technique puts the incision inside the lower eyelid rather than outside. Patients who have dark circles under their eyes will sometimes have a deficiency of fat in these areas. Injectables can be used to help fill these soft-tissue deficiencies and can improve the appearance of these circles.
Eyelid surgery is performed under general anesthesia as an outpatient procedure in an accredited surgical facility. It generally takes up to 2 hours for both the upper and lower eyelids to be addressed. Following surgery, the area around the eyes will be bruised and swollen. Patients should apply ice packs, keep their heads elevated, and apply medicated eye ointment for a few days. Patients comment on the fact that friends and family tell them they look great, but often can't put a finger on what is different. These subtle, yet dramatic results restore a softer, more youthful appearance.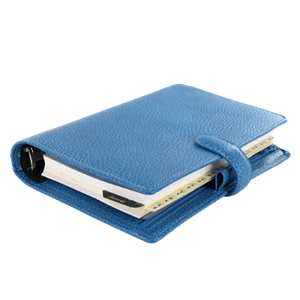 Plan Your Procedure
Recovery Time

2-3 Weeks

Average Procedure Time

1 Hour

Post-op Follow-up

1 Week

Procedure Recovery Location

Out-Patient
Contact Us
After surgery, scarring will not be visible because of where the incisions are placed. In the upper eyelid, the incision follows the natural crease of the eye. The lower eyelid incision will run just under the eyelashes or inside the eyelid. Scarring will be inconspicuous.
Eyelid surgery will reduce puffy bags and excess skin and may help contribute to some minimization of crow's feet. However, to truly treat crow's feet, one will need a different approach. BOTOX® injections and procedures such as a browlift, are better options to help eliminate crow's feet.
Irritation After Surgery?
Some patients will experience dryness and minimal irritation following surgery. If these occur, we can recommend ointments and eye drops to assist during the healing phase. Patients should protect their eyes against wind and sun irritation for the first several months by wearing dark sunglasses.
If anything, eyelid surgery actually helps improve the vision for many patients. Not only does it restore a fresh, younger look from a cosmetic standpoint, it eliminates the excess skin that may have been impairing vision. It is important to select a skilled surgeon who has expertise with eyelid surgery. We take great care during this surgery so that the eyes themselves are left untouched and unharmed.
Related Procedures