In time, gravity, sun exposure, and the stresses of daily life take their toll on the face: deep creases appear beside the mouth, the jaw line slackens, as well as folds, and fat deposits can appear on the neck. A facelift (rhytidectomy) counteracts these problems by removing fat and then tightening skin and muscles, giving the face a fresher, youthful look. After surgery, some patients appear 10-15 years younger. New York City plastic surgeon, Dr. Dana Khuthaila, performs a facelift to eliminate the jowls and tighten a loose neck. A facelift does not change the appearance of the central face, the eyes, or the forehead. However, the lower portion of the nasolabial folds are softened considerably, and the downward extension of the nasolabial folds that reach almost to the jawline (marionette lines) are usually eliminated.
Reviews
"22 Year Old Unhappy with Profile of the Nose - I always felt that my profile was missing something but I didn't know what I wanted to correct. I realized after taking countless profile selfies that the tip of my nose was lacking perky-ness (If that any makes sense). I've thought about having a rhinoplasty to correct it but I didn't want to break my nose in the process being that all I wanted was structure to the tip. Dr.Khuthaila recommended we try a non surgical temporary treatment and we proceed from there. I was amazed with how quickly and instantly the results were! My nose has the perfect uplift I was looking for and she saved me from going under the knife when it truly was not necessary. The result is exactly what I wanted and I cannot thank her enough for all her help and support. <3 "
- S. /
RealSelf /
Apr 06, 2017
"I had undergone a coolsculting treatments few years ago that caused me unfortunate medical condition - I had undergone a coolsculting treatments few years ago that caused me unfortunate medical condition that caused the area treated to keep the fat cells in the form of pokets on both sides , i serched online and found Dr Dana and explained to her that no matter what i did at the Gym those areas wouldn't go away and all reviews onlines indicated that i should have a lipo done . Dr Dana walked me..."
- B. /
RealSelf /
Oct 11, 2017
"Dr. Khuthaila is professional and talented. I have been going to her a number of years now for Botox and fillers, and more recently brought my mother in for a tummy tuck procedure. We can't be more pleased with the results :) I highly recommend her and she remains out most favorite plastic surgeon!"
- N.A. /
Google /
Oct 08, 2017
"Loved my doc - day of surgery - She is just amazing. Super bedside manner , friendly, realistic about results and tells you how it's going to be and level sets expectations. My kind of doc."
- A. /
RealSelf /
Oct 06, 2017
"I met Dr. Khuthaila through a mutual friend. I have been thinking for a couple years how much I would love to have a breast reduction. Where do you start? Something like this you want to be able to trust in your doctor. Also to know that your doctor is listening to your wants. I found Dr. Kuthaila to be a very dedicated and truly passionate about what she does for people. Plus she listens! I am from Connecticut and was willing to travel into New York so that I could have her do my surgery. I was a bit apprehensive about this , but her location is so easy to get to and out of New York. I started the process and was worried about my insurance coverage from someone out of network. The office people where so helpful and I got my OK. Then we set up date and time and they even booked my hotel for me! Really there was nothing to worry about. Now to the results. I am so happy with the way I look and feel!! No more neck and back pain! Can I say I haven't been this perky since I was 18 years old!! There is a lot to say about being really secure in your choice of surgeons. I would highly recommend Dr. Khuthaila."
- L.M. /
Yelp /
Sep 29, 2017
Previous
Next
There are various techniques used today to perform a facelift. Facial anatomy, skin laxity and the overall aesthetic goal of the patient will determine the best approach. Each procedure will be unique to the patient and will vary based on the type and location of the incision, the number of tissue layers affected, the plane of elevation and the level of invasiveness.
The skin only facelift has been in practice since the early 1900s. Known as a cutaneous facelift, this technique is less invasive because it addresses the skin only. The result of this surgery is a bit subtler than some of the newer muscle tightening procedures. However, it also offers a lower risk and recovery period for the patient.
Traditional Facelift (SMAS)
This SMAS facelift is considered the gold standard. This surgery, while more complicated, produces results that are more dramatic and longer lasting. The technique involves manipulating a group of muscles beneath the skin known as the superficial musculo-aponeurotic system (SMAS). This section of muscle controls facial expression. An incision is made along the hairline from the temple to just behind the earlobe. The skin is then separated and lifted. The underlying muscles and tissue are tightened and secured so they maintain their new position.
A mini facelift is geared towards patients who want some of the benefits of a facelift, while at the same time minimizing the cost and invasive nature of the surgery. Some procedures that are considered "mini" include the "Quicklift" or "Lifestyle Lift". Patients who wish to maximize the outcome of their surgery, resulting in the most dramatic results, will most likely need to turn to having a full facelift in order to meet these aesthetic goals.

All facelift procedures are performed under general anesthesia at an accredited surgical facility. The length of the surgery will vary, but it generally takes between 3-4 hours. This surgery is considered an outpatient procedure. However, some patients may be required to stay overnight in the hospital. After surgery, patients will be bruised and swollen and the face and neck will feel tight. This will gradually improve within a few days. It is common for patients to feel anxious about how their face will appear. Patients need to understand it can take several full months for the final results to appear.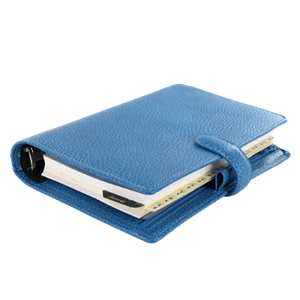 Plan Your Procedure
Recovery Time

2-3 Weeks

Average Procedure Time

3-5 Hours

Post-op Follow-up

1 Week

Procedure Recovery Location

Out-Patient
Contact Us
BOTOX®, injectable fillers, microdermabrasion and chemical peels are examples of some non-surgical procedures that can assist in smoothing out wrinkles, improving fine lines and adding facial volume. These procedures also help to even out skin tone. However, these are treatments that will only affect the skin's surface. Patients with loose skin, drooping jowls or a sagging neck will need to consider surgery if they want these features improved.
In the days immediately following facelift surgery, patients will feel tight and pulled. These are some short-term effects, but they will subside. It's important to find a reputable surgeon skilled in facial surgery. Surgeons who know what they are doing will make every effort to work within the confines of the patient's bone, skin and muscle structures so a younger, more natural look can result.
Facelift surgery does require a long incision. However, in almost all cases, these scars are well hidden as they fall just along the hairline and around the ears in the natural folds of the scalp. In most cases, the scars should be barely visible to the naked eye.
The common age range for patients who undergo a facelift is between 50-70. It is safe to say most patients will look 5-10 years younger following a facelift procedure. Younger patients (40-50 years old) generally have stronger skin elasticity so their results may last longer than those of someone older. However, older patients may have results that appear more dramatic and, for them, this can be very worthwhile. Patients should think of a facelift as a process to turn back the aging clock. You will still age, but you will appear a few years younger.
Related Procedures