BOTOX is a simple physician administered treatment which involves the injection of purified protein into specific areas to temporarily smooth lines, wrinkles and furrows caused by excessive facial movements. BOTOX Cosmetic is the most popular aesthetic treatment in the world today with over 4 million procedures done last year alone. This is the only treatment of its kind that is approved by the Food & Drug Administration (FDA). All neuromodulators (BOTOX, Dysport, Xeomin, etc.) work by weakening the muscle into which they are injected so the skin appears smoother and is less prone to causing wrinkles. When administering BOTOX, New York City plastic surgeon Dr. Dana Khuthaila evaluates patterns of facial muscle movement and looks for moderate to severe facial lines caused by the action of these muscles.
Areas that can be treated with BOTOX:
• Glabella (frown lines between the brows)
• Horizontal forehead lines
• Crow's Feet
• Peri-oral lines (around the mouth)
• Neck Bands
• Under arms and hands (to prevent excessive sweating for patients suffering from Hyperhidrosis)
Administering BOTOX

@headingTag>
BOTOX is administered during an in-office appointment that typically takes about 30 minutes. The depth, length, quantity and location of wrinkles varies for each patient. Therefore, the injection treatment, including the dosage and injection location, is tailored during the procedure. Patients will be marked for the specific areas on the face that are going to be treated. The injection is given through a syringe to localized areas on the face. Patients will feel a small prick as the needle inserts through the skin, but any pain or discomfort is controlled with a cold compress.
BOTOX® Reviews
"Central Park South, NYC! She Made This 38 Year Old Feel Pretty Again - Little York, NY - She was extremely thorough, confident, professional. She have me a free follow up as well. No wait time. Office is immaculent. - - Dr. Dana Khuthaila is god sent! I had a botched up botox job in which the dermatology I usually go to just didn't know how to fix. My brows were pointy and uneven, my forehead unsmooth, lines of pulled skin above the mid brow-- it just looked awful. So awful I cut bangs. Dr. Dana Khuthaila's office called me, in which I explained my situation and when they told me she could fix it and it wasn't going to cost me another 600 like others wanted for the area-- I became hopeful. Two weeks later I have my forehead back. I trust her and will keep her as my new vanity doctor. I plan to have her give larger breasts also."
- V. /
RealSelf /
May 13, 2014
"Botox Virgin No More !! Outstanding Results!! New York, NY - I had never had Botox before and I was a little nervous but Dr. K explained the details of what she was going to do and I felt more at ease. I'm afraid of needles but I didn't even feel the needle. I waited a few days to see the results and they are outstanding!!Dr. K has transformed this Botox virgin into a regular."
- R. /
RealSelf /
Jan 10, 2015
"LOVED the Results -- Botox - New York, NY - Dr. Khuthaila is positively lovely--She is kind, caring, supportive and has gone above and beyond to make me feel confident taking the step to get Botox for the first time, and I am absolutely thrilled with the results. It took me multiple visits to even consider the treatment and Dr. K was very through discussing options with me, and I have never felt rushed, pressured or like asking a million questions was a burden. My initial treatment was on my gabella and forehead which had very deep lines since i was very young. Since i was a bit nervous, Dr. K took the process slow and i did two rounds of injections to make sure that it was the result i wanted. I have since gone back for a second set of injections and further took the step to do my first filler. I would HIGHLY recommend Dr. Khuthaila to anyone who wants to work with a compassionate and skilled surgeon. Thanks for helping restore some of my confidence Dr. K! - - After a very significant weight gain followed by a rapid loss due to a health related issue i decided to look into options for liposuction, a breast lift and/or implants to "help" finish off my weightloss/health journey. Also curious about Botox and Fillers, i ultimately decided that my first step would be a smaller cosmetic procedure. I have had Botox and then later, Perlain injections. My doctor, Dr. Kuthalia was very caring to ensure i was comfortable, educated and got the results i wanted--overall i am VERY happy with my decisions. I have had deep lines on my forehead and glabella for as long as i can remember, even as a kid, so to see them fade so significantly was very surprising. I wish the effects of botox lasted a bit longer but, all-in-all i am very pleased with my decision to get Botox in my forehead, glabella and I will get botox again. I also had Perlain injected in my smile lines a month ago. I had minimal bruising from the perlain the day after injections, and felt like it worked well, but I recently felt a few hard-ish bumps again at the lowest point of the injection site, one that i pushed on which bruised again and need to reach out to my doctor to ask about this happening. Regarding other treatments, I would like to move ahead with liposuction and am just trying to find a time when it fits into my schedule. Overall, I am very happy! Great doctor, great experience."
- C. /
RealSelf /
Feb 11, 2015
"Smooth my Forehead - New York, NY - At the time, I had a baby about months ago and I really wanted some freshening up. I got botox for the fine lines in my forehead and I am so happy I finally did it. It looks amazing and I look super refreshed but still very natural. Dr. Khurthaila is so kind and has an amazing bedside manner. She takes her time and was very thorough with answering all my questions. I am definitely getting an augmentation with her:) Can't wait!"
- J. /
RealSelf /
Apr 01, 2015
"23 Year Needed Botox and Filler - New York - Dr. Dana is beyond great she is my favorite doctorgenuine and super sweet, she answered all my questions and concern - - Dr. Dana is beyond knowledgeable about her work. she young enthusiastic her energy is great. I felt very comfortable talking to her about my concern and she walked me through in explaining everything in details. I would strongly recommend Dr. Dana she is one of a kind. I have been to other surgeon, but she is totally different."
- R. /
RealSelf /
Aug 07, 2015
Previous
Next
What to Expect

@headingTag>
Immediately following a series of BOTOX injections, there will be some mild swelling and redness at the injection site. This will subside a few hours after the procedure. Patients can resume their normal activities immediately, but exercise should be avoided for a few hours. It is also recommended that patients keep their heads elevated for the first 8-10 hours. Results following BOTOX will become apparent within 4-7 days. About a week after treatment, patients will notice an inability to fully move portions of their forehead. With limited movement, wrinkles will cease to appear. The result is skin that appears smooth and soft.
BOTOX is approved by the FDA and has a long, safe history. It is administered in over 75 countries and consistently ranks as the most popular cosmetic procedure in America. However, even with its popularity, BOTOX is a drug and should only be administered by a qualified medical practitioner. Individuals who receive injections by someone inexperienced run the added risk of bruising, over medicating and ultimately, obtaining an undesirable result.
Comparable Medication?

@headingTag>
In 2009, BOTOX gained competition when Dysport (abobotulinumtoxinA) was developed, approved by the FDA, and made available to the general public. Both drugs are used to relax the facial muscles that cause wrinkles and frown lines. Some practices lean towards BOTOX to address forehead lines, while considering Dysport for crow's feet. There has been much debate as to which drug is superior. Both have their advantages. Some distinct differences can be discussed during your consultation.
Botox or Filler?

@headingTag>
Injectable fillers such as Restylane, Juvederm and Perlane help decrease wrinkles by adding volume to certain facial structures, which creates the appearance of smooth skin. BOTOX, which temporarily freezes the underlying muscle, offers a similar result, with a different approach. A skilled practitioner will be able to determine if a filler material or a product like BOTOX would garner the best results.
Individuals who wish to soften and decrease facial lines and wrinkles may be candidates for BOTOX. The most common age to receive BOTOX injections is between 30-55. However, it is also common for patients younger and older to receive injections.
Long Lasting?

@headingTag>
BOTOX is not a permanent fix. Results will last for several months - sometimes longer - but they will not last forever. Qualified injectors will tell you there is good news and bad news when it comes to BOTOX. The good news is, if you are not happy with your results, the results will only last a few months. Likewise, the bad news is, if you love your results (which most people do), the results will only last a few months. Regardless, many patients recognize even the temporary results are worth feeling and looking younger.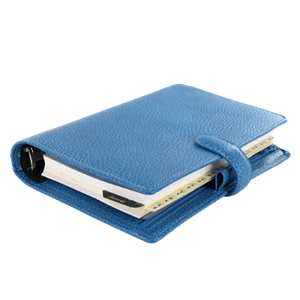 Plan Your Procedure
Recovery Time

1 Week

Average Procedure Time

30 Minutes - 1 Hour

Post-op Follow-up

2 Weeks

Procedure Recovery Location

Out-Patient
Contact Us
Related Procedures