Juvéderm is one of the most popular and effective injectable wrinkle fillers made with hyaluronic acid (HA) on the current market. Juvéderm was approved by the Food & Drug Administration (FDA) in 2006 to increase volume and improve the appearance of the face. The synthetic HA in Juvéderm supplements the body's natural limited supply of HA to encourage the skin to remain hydrated and elastic. New York City plastic surgeon, Dr. Dana Khuthaila often applies Juvéderm injections to fix smile lines, lips, cheeks, nose at her office on Central Park South. Juvéderm can treat larger areas with many wrinkles since it spreads outside the injection site and can be massaged for even coverage.
Reviews
"24 and Baby Faced - I went to Dr. Khuthaila for "facial slimming botox" - it's a procedure where botox is injected into your masseter muscles (your jaw) and gradually paralyzes the muscle causing the muscle to atrophy overtime. For my first session i had 40 units put in, Dr. Khuthaila used a vibrating tool as a distractor as she administered the injection. It was completely painless and it was done in what felt like under two minutes. There was some slight bruising on the side of my face which I promptly covered up with makeup and went back to work right after. I have to preface this with this. I have a theory that I have especially hypertrophied masseters because I used to chew gum while I lifted weights. I've also always had a round wide-ish face and I've been looking into invasive asian cosmetic procedures for years. I decided to try this to see if I could go about it differently. I'm a personal trainer, fit, at my goal weight, 20% body fat and I know this is the smallest my face is going to get. You can make your face appear smaller by reducing your body fat, and I had just hit my ceiling. The first week really didn't garner a noticeable difference in my eyes. My face was still pretty round and not "v'd". I went back for a touchup (10 units) a week and a half later because Dr. Khuthaila noticed a bit of asymmetry with my jawline. (Probably because I chew with my right side, also a theory) About two weeks out I woke up and noticed that my chin looked especially prominent and I could not stop staring at myself throughout the day. It really was working. In fact, I felt like I had a new face. So all and all the procedure works, but it takes time and the changes are subtle. "
- J. /
RealSelf /
Apr 08, 2017
"22 Year Old Unhappy with Profile of the Nose - I always felt that my profile was missing something but I didn't know what I wanted to correct. I realized after taking countless profile selfies that the tip of my nose was lacking perky-ness (If that any makes sense). I've thought about having a rhinoplasty to correct it but I didn't want to break my nose in the process being that all I wanted was structure to the tip. Dr.Khuthaila recommended we try a non surgical temporary treatment and we proceed from there. I was amazed with how quickly and instantly the results were! My nose has the perfect uplift I was looking for and she saved me from going under the knife when it truly was not necessary. The result is exactly what I wanted and I cannot thank her enough for all her help and support. <3 "
- S. /
RealSelf /
Apr 06, 2017
"Best Plastic Surgeon in NYC! Love my Botox! - Dr Dana Khuthaila is amazing! After turning 30 I was interested in less invasive procedures to spruce up my face. I started to get annoyed at the lines starting to become permanent on my forehead. Dr Khuthaila suggested I try Botox in the forehead and between my eye brows to smooth everything down and get rid of those lines...(I also have thick forehead muscles that bulge up when I squint). Being a professional and expert injector she used the perfect amount of the Botox that gave my eye brows a nice little lift and totally smoothed out my forehead, I still have movement and I certainly do not look "overdone" which was one of my main concerns. Everyone keeps complimenting me on how refreshed and rejuvenated I look, even my husband can't quite figure out why I am looking exceptionally awesome these days! The injections were painless and she even used a really cool vibrating gadget that helped distract me from any pain (which I did not feel at all). She took her time, explained everything in detail and gave me great post op care instructions. Her office is spectacular with overlooking views of Central Park...million dollar view for sure! Her staff is warm,welcoming ,always smiling and so amazing at confirming appointments AND they even called me the next day to see how I was feeling after the injections...totally thoughtful follow up care, they make you feel like family! Hands down she is the best, her surgical work as well is beyond incredible. I will be back for more Botox and her injectable filler work is flawless as well."
- M. /
RealSelf /
Mar 31, 2017
"I LOVE Dr Khuthaila. She is one of the very few doctors that will not only do an amazing and meticulous job, but will take her time to explain the procedure and answer all questions along the way, and do it with the integrity of a true professional and with the best interest of the patient in mind first and foremost. I saw many plastic surgeons before I found her, at the recommendation of a very close friend, and once you meet her, you will immediately understand why her patients love her so much.  She's treated me and my mom, I've recommended her to friends and will keep going back to her.  She is 5 star all around. As an added bonus, her gorgeous office overlooks Central Park and is close to wonderful restaurants and the nice shops on 5th and Madison. Thank you Dr Khuthaila!!!"
- S.M. /
Yelp /
Aug 23, 2016
"Excellent experience - I am very picky, before the procedure I had 7 consultations with 7 different drs. She was by far the most detailed, honest and explained exactly what shall I expect. The procedure was very smooth, I didn't feel a thing, healing process was much faster than my friends who did it with other Drs I was able to go out 2 days after the procedureToday I am 2 weeks after And I have no visible scared or bruises Oh and the most important thing is She phoned to check on me and they have me a number to text or call if I have any questions and I did text many times and they reply fast and efficient Excellent experienceHighly recommended"
- K. /
RealSelf /
Mar 30, 2017
Previous
Next
Administering Juvederm

@headingTag>
During your appointment, the areas of the injection sites will be marked and thoroughly cleaned prior to the treatment. With the possible comfort of local anesthesia and a numbing solution contained within Juvederm, the filler will be injected into the skin. After each injection, light pressure and a cooling ointment are applied to the area. Other than feeling a tingling sensation and some visible redness in the areas of the injections, there are usually no other side effects. Most patients are able to return to work with no downtime after their 15-30 minute Juvederm procedure.
What to Expect

@headingTag>
The majority of patients who receive Juvederm will notice remarkable improvements after their very first treatment with results lasting up to one year. Patients are generally thrilled with the fast-acting, visible results that the injections provide. Since hyaluronic acid is a naturally occurring substance in the human body, Juvederm side effects are intriguingly minimal with no missed time from normal activity.
Alternative Fillers

@headingTag>
Injectable fillers have made major advancements in the past two decades and offer a terrific cosmetic solution for patients who desire specific results without surgery. While hyaluronic acid fillers are a great choice for many patients, there are others to choose from that can garner youthful, smooth skin. Common filler procedures include those that are comprised of collagen, calcium hydroxyapatite, and polylactic acid. During your consultation, we will discuss the various fillers that are available today and will work to understand your aesthetic goals so that the best filler choice can be made.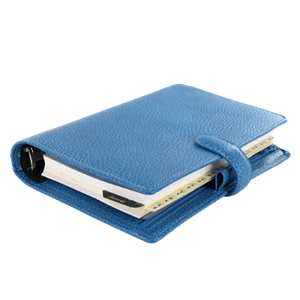 Plan Your Procedure
Recovery Time

1 Week

Average Procedure Time

30 Minutes - 1 Hour

Post-op Follow-up

2 Weeks

Procedure Recovery Location

Out-Patient
Contact Us
Juvederm FAQs

@headingTag>
Will The Injection Hurt?

@headingTag>
The injection may cause some discomfort, although the size of the needle is very small. Lidocaine, a numbing solution, is contained within Juvederm to help diminish pain after the treatment. Our team will work hard to ensure patient comfort, and may choose to apply a local anesthetic to numb the area.
What Other Anti-Aging Options?

@headingTag>
Although fillers have proved to be a terrific solution to make skin appear younger, there are other options to consider. Fat grafting, BOTOX and Dysport, as well as plastic surgery, all hold the potential to provide tremendous improvements to the skin. During the initial consultation, our team will discuss the comprehensive options and give recommendations for the absolute best procedure tailored to each patient's desired outcome. This may include a combination of cosmetic treatments.
Will I Look 20 Again?

@headingTag>
A Juvederm injection reduces fine lines and wrinkles for a softer appearance. While this product will not make you look 20 again, it will minimize the lines and wrinkles on the face, and provide a youthful glow that many patients desire. It is important to set realistic expectations. This will be discussed in detail during your consultation.
Related Procedures