Perlane is an injectable wrinkle filler made with hyaluronic acid (HA). The clear gel formula adds volume and hydration to treat moderate to severe lines, wrinkles, and folds. The synthetic HA found in Perlane is made to mimic the body's own supply of HA for soft, natural appearance. Dr. Dana Khuthaila, a New York City plastic surgeon with an office overlooking Central Park, often uses Perlane to increase the fullness of her patient's cheeks and mid-face. The results of Perlane can be seen immediately and patients enjoy their new youthful glow for up to 1 year.
Reviews
"22 Year Old Unhappy with Profile of the Nose - I always felt that my profile was missing something but I didn't know what I wanted to correct. I realized after taking countless profile selfies that the tip of my nose was lacking perky-ness (If that any makes sense). I've thought about having a rhinoplasty to correct it but I didn't want to break my nose in the process being that all I wanted was structure to the tip. Dr.Khuthaila recommended we try a non surgical temporary treatment and we proceed from there. I was amazed with how quickly and instantly the results were! My nose has the perfect uplift I was looking for and she saved me from going under the knife when it truly was not necessary. The result is exactly what I wanted and I cannot thank her enough for all her help and support. <3 "
- S. /
RealSelf /
Apr 06, 2017
"I will recommend Dr Dana to everyone! My surgery involves reconstruction and her work was amazing. After much research, I chose her based on the reviews I gathered online and I couldn't be more happier. I developed minimal scarring with no complications from the her reconstruction work. I had contracture from prior surgery and she corrected it."
- B.P. /
Yelp /
Mar 07, 2018
"It's such a shame Dr. Khuthalia doesn't have a lot of reviews on yelp. Her reviews are mostly on realself, but people look on yelp more. Let me start off by saying you are greeted with warmth as soon as you walk in. The office is beautiful and Dr. Khuthalia is just amazing. She makes you feel comfortable as you are explaining or showing what you want as a result. I originally planned to get my BA done in California bc I found an amazing doctor out there, but I also found Dr. Khuthalia & I'm so happy I did. About 2 weeks after my consultation I believe I was set on her and I put my deposit in for the surgery. After that we decided on my size and I thought I was set. A couple weeks later I was feeling I chose an implant too small so 2 weeks I had another pre-op app. And I chose a size bigger. THEN, (I couldn't stop looking at BA's on the internet and kept doing more research and I saw a different type of implant that I wanted to switch to. I made an app. 4 days before my operation & changed my implants AGAIN kind of last minute. I'm thankful she was able to see me and help me on my choice as to how I wished them to be. I am currently 2 days post-op & still in pain, but my new babies are lookin pretty nice. You will not regret choosing her as your doctor. Love her and her staff!"
- N.L. /
Yelp /
Dec 17, 2017
"My experience with Dr. Dana was beautiful. In addition to her experience and confidence, Dr. Dana is excellent in dealing with patients anxiety. Seriously, I was feeling relaxed while she is injecting me. I am a nervous person when it comes to needles and my pain threshold is very low, however I had my procedure with no pain and I am very happy from the natural look ??"
- H.A. /
Google /
Nov 06, 2017
"I had undergone a coolsculting treatments few years ago that caused me unfortunate medical condition - I had undergone a coolsculting treatments few years ago that caused me unfortunate medical condition that caused the area treated to keep the fat cells in the form of pokets on both sides , i serched online and found Dr Dana and explained to her that no matter what i did at the Gym those areas wouldn't go away and all reviews onlines indicated that i should have a lipo done . Dr Dana walked me..."
- B. /
RealSelf /
Oct 11, 2017
Previous
Next
During your appointment, the areas of the injection sites will be marked and thoroughly cleaned prior to the treatment. The Perlane filler will be injected deep into the skin where added volume and fullness is desired. While results can be seen immediately, some side effects may not appear for a day or two after the injections. The most common side effects include pain, redness, swelling, itching, discoloration and tenderness at the injection site.
Patients with wrinkles, worry lines, smile lines, crow's feet, cheek depressions and smoker's lines use Perlane fillers. Patients also use Perlane injections for lip enhancement, chin augmentation, redefining lip borders and softening acne scars. Less common uses for Perlane injections include filling hollows under the eyes, creating a temporary brow lift and softening the appearance of jowls.
Made by the same manufacturer, Perlane and Restylane are primarily the same products. However, Perlane contains a higher concentration of hyaluronic acid intended for larger folds and wrinkles. Restylane should be used for smaller wrinkles, or to maintain the results of Perlane treatments. Perlane is also the more expensive filler because of the higher amounts of hyaluronic acid.
Unlike BOTOX, Perlane does not numb facial muscles. Perlane only reduces the visibility of wrinkles and folds by adding volume and fullness under the skin. Perlane can be used in conjunction with BOTOX to provide maximum results.
How Long Will Results Last?
Hyaluronic acid is a natural substance found in the body that depletes with age. The hyaluronic acid in Perlane injections is biodegradable, which means results are not permanent. On average, results last six months to a year with proper maintenance. Patients can use other injectable fillers, such as Restylane, in between Perlane treatments to maintain soft, youthful results.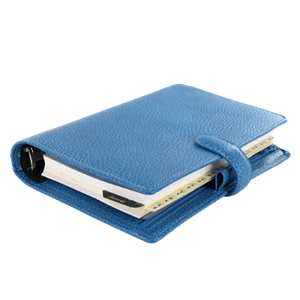 Plan Your Procedure
Recovery Time

1 Week

Average Procedure Time

30 Minutes - 1 Hour

Post-op Follow-up

2 Weeks

Procedure Recovery Location

Out-Patient
Contact Us
Related Procedures