Most cases of gynecomastia, a condition where there is excessive breast tissue development in males, have no specific underlying cause. There are many drugs that can cause gynecomastia including blood pressure, prostrate, and other specific medications, as well as chemotherapy agents, and marijuana, among others. An offset of male hormones during puberty, as well as some rare congenital disorders, such as Klinefelter syndrome, can also be responsible for gynecomastia. Most adolescents are driven to seek treatment for gynecomastia because of embarrassment at the gym or beach, and older men often because of self consciousness when wearing thin shirts during warm weather outdoor activities. Fortunately, Dr. Dana Khuthaila, a plastic surgeon in New York City, performs male breast reduction surgery and in most cases, gynecomastia can be effectively treated and the results aesthetically appearling and permanent.
Reviews
"22 Year Old Unhappy with Profile of the Nose - I always felt that my profile was missing something but I didn't know what I wanted to correct. I realized after taking countless profile selfies that the tip of my nose was lacking perky-ness (If that any makes sense). I've thought about having a rhinoplasty to correct it but I didn't want to break my nose in the process being that all I wanted was structure to the tip. Dr.Khuthaila recommended we try a non surgical temporary treatment and we proceed from there. I was amazed with how quickly and instantly the results were! My nose has the perfect uplift I was looking for and she saved me from going under the knife when it truly was not necessary. The result is exactly what I wanted and I cannot thank her enough for all her help and support. <3 "
- S. /
RealSelf /
Apr 06, 2017
"It's such a shame Dr. Khuthalia doesn't have a lot of reviews on yelp. Her reviews are mostly on realself, but people look on yelp more. Let me start off by saying you are greeted with warmth as soon as you walk in. The office is beautiful and Dr. Khuthalia is just amazing. She makes you feel comfortable as you are explaining or showing what you want as a result. I originally planned to get my BA done in California bc I found an amazing doctor out there, but I also found Dr. Khuthalia & I'm so happy I did. About 2 weeks after my consultation I believe I was set on her and I put my deposit in for the surgery. After that we decided on my size and I thought I was set. A couple weeks later I was feeling I chose an implant too small so 2 weeks I had another pre-op app. And I chose a size bigger. THEN, (I couldn't stop looking at BA's on the internet and kept doing more research and I saw a different type of implant that I wanted to switch to. I made an app. 4 days before my operation & changed my implants AGAIN kind of last minute. I'm thankful she was able to see me and help me on my choice as to how I wished them to be. I am currently 2 days post-op & still in pain, but my new babies are lookin pretty nice. You will not regret choosing her as your doctor. Love her and her staff!"
- N.L. /
Yelp /
Dec 17, 2017
"I had undergone a coolsculting treatments few years ago that caused me unfortunate medical condition - I had undergone a coolsculting treatments few years ago that caused me unfortunate medical condition that caused the area treated to keep the fat cells in the form of pokets on both sides , i serched online and found Dr Dana and explained to her that no matter what i did at the Gym those areas wouldn't go away and all reviews onlines indicated that i should have a lipo done . Dr Dana walked me..."
- B. /
RealSelf /
Oct 11, 2017
"Dr. Khuthaila is professional and talented. I have been going to her a number of years now for Botox and fillers, and more recently brought my mother in for a tummy tuck procedure. We can't be more pleased with the results :) I highly recommend her and she remains out most favorite plastic surgeon!"
- N.A. /
Google /
Oct 08, 2017
"Loved my doc - day of surgery - She is just amazing. Super bedside manner , friendly, realistic about results and tells you how it's going to be and level sets expectations. My kind of doc."
- A. /
RealSelf /
Oct 06, 2017
Previous
Next
Breast reduction surgery for men is done through a special liposuction technique. Some men with milder cases of gynecomastia may only require liposuction to attain good results. This is performed to remove the fatty tissue residing under the skin. During this approach, a small incision is made around the areola (intra-areolar). This allows access for a suction device to move through the chest and remove fat and tissue. In severe gynecomastia cases, an en bloc resection of excessive breast tissue and tightening of loose skin may be necessary. This includes nipple grafting and may require a staged surgery.
All male breast reduction procedures are performed under general anesthesia as an outpatient procedure at an accredited surgical facility. The surgery typically lasts about an hour. Following surgery, there will be some swelling,ll not. and a compression garment should be worn for 1-2 weeks. Most patients are able to resume normal work schedules within a few days, and incorporate exercise within 4 weeks. This surgery allows men to feel more confident when exposing their chest due to a firmer, flatter chest. In most cases, scarring is inconspicuous.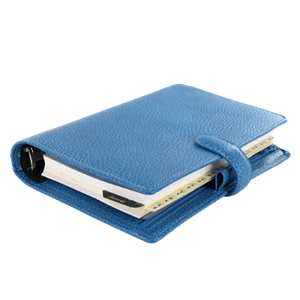 Plan Your Procedure
Recovery Time

2-3 Weeks

Average Procedure Time

2-3 Hours

Post-op Follow-up

1 Week

Procedure Recovery Location

Out-Patient
Contact Us
Male Breast Reduction FAQs
Every man is born with some soft tissue covering his pectoralis muscles. When this breast tissue overgrows into larger breasts, the pecs are often hidden. Through male breast reduction surgery, the excessive tissue is removed so the natural contour and shape of the chest wall can be seen. Men who wish to tone and strengthen their chest muscles will have equal opportunity to do so. Strength training will help lead to optimal results once this tissue has been removed.
Is Liposuction Always Needed?
In most cases, yes. The soft tissue and fat that collects in excess will need to be removed using liposuction. There are many liposuction techniques to consider. Some are less invasive and can help the skin become tighter on the chest wall. These methods can be discussed during your consultation.
Incisions for this surgery are well concealed. They are usually placed around or near the areola and are typically small enough that scarring is minimized. Over time, the incision lines will fade and become almost nonexistent for most men.
Related Procedures