Most cases of skin cancer can be successfully and thoroughly removed through an excision procedure that removes the entire tumor and any roots. Despite its high level of efficiency, skin cancer excision often leaves behind large wounds or scars in prominent areas such as the face or hand. These deformities can be emotionally upsetting and a constant reminder of the skin cancer that once existed there. Fortunately, plastic surgery can be performed to repair the wound and restore your skin to a more healthy and natural appearance. While complete tumor resection is the main goal, New York City plastic surgeon, Dr. Dana Khuthaila, also takes the patient's appearance into consideration by leaving as much healthy tissue as possible. Reconstruction uses this remaining healthy tissue to carefully restore the area for both effective and aesthetic results.
Reviews
"22 Year Old Unhappy with Profile of the Nose - I always felt that my profile was missing something but I didn't know what I wanted to correct. I realized after taking countless profile selfies that the tip of my nose was lacking perky-ness (If that any makes sense). I've thought about having a rhinoplasty to correct it but I didn't want to break my nose in the process being that all I wanted was structure to the tip. Dr.Khuthaila recommended we try a non surgical temporary treatment and we proceed from there. I was amazed with how quickly and instantly the results were! My nose has the perfect uplift I was looking for and she saved me from going under the knife when it truly was not necessary. The result is exactly what I wanted and I cannot thank her enough for all her help and support. <3 "
- S. /
RealSelf /
Apr 06, 2017
"I had undergone a coolsculting treatments few years ago that caused me unfortunate medical condition - I had undergone a coolsculting treatments few years ago that caused me unfortunate medical condition that caused the area treated to keep the fat cells in the form of pokets on both sides , i serched online and found Dr Dana and explained to her that no matter what i did at the Gym those areas wouldn't go away and all reviews onlines indicated that i should have a lipo done . Dr Dana walked me..."
- B. /
RealSelf /
Oct 11, 2017
"Dr. Khuthaila is professional and talented. I have been going to her a number of years now for Botox and fillers, and more recently brought my mother in for a tummy tuck procedure. We can't be more pleased with the results :) I highly recommend her and she remains out most favorite plastic surgeon!"
- N.A. /
Google /
Oct 08, 2017
"Loved my doc - day of surgery - She is just amazing. Super bedside manner , friendly, realistic about results and tells you how it's going to be and level sets expectations. My kind of doc."
- A. /
RealSelf /
Oct 06, 2017
"I met Dr. Khuthaila through a mutual friend. I have been thinking for a couple years how much I would love to have a breast reduction. Where do you start? Something like this you want to be able to trust in your doctor. Also to know that your doctor is listening to your wants. I found Dr. Kuthaila to be a very dedicated and truly passionate about what she does for people. Plus she listens! I am from Connecticut and was willing to travel into New York so that I could have her do my surgery. I was a bit apprehensive about this , but her location is so easy to get to and out of New York. I started the process and was worried about my insurance coverage from someone out of network. The office people where so helpful and I got my OK. Then we set up date and time and they even booked my hotel for me! Really there was nothing to worry about. Now to the results. I am so happy with the way I look and feel!! No more neck and back pain! Can I say I haven't been this perky since I was 18 years old!! There is a lot to say about being really secure in your choice of surgeons. I would highly recommend Dr. Khuthaila."
- L.M. /
Yelp /
Sep 29, 2017
Previous
Next
Reconstruction can often be performed the same day or the day after the removal procedure. Reconstructive procedures are performed on an individualized basis, depending on each patient's wound, and can involve a skin graft, flap of skin, stitching or surgical closure. Dr. Khuthaila will discuss the various options with the patient and together they will choose the best method or methods of treatment. Dr. Khuthaila will work with the doctor performing the patient's skin cancer removal to perform reconstruction either immediately after the removal or later if the patient chooses.
Patients may be put under local or general anesthesia depending on the location and size of the area being treated. Once the skin cancer lesion is removed, Dr. Khuthaila will begin reconstruction using the techniques she and the patient decided on during the initial consultation. Once the reconstruction is completed, Dr. Khuthaila will close and dress the wound before the patient is allowed to leave. Dr. Khuthaila will give every patient post surgical instructions, including how to care for the surgical wound, what topical medications to apply, and other tips to help with the patient's recovery. Avoiding sun exposure and using sun protection will help the wound heal quicker and without irregularities, like raised, red, or darker skin. It may take up to 1 year for patients to see the final results of their skin cancer reconstruction. If needed, Dr. Khuthaila will discuss a secondary surgery to further refine the results.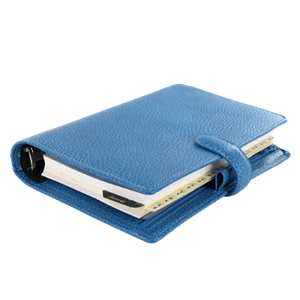 Plan Your Procedure
Recovery Time

3-4 Weeks

Average Procedure Time

Varies

Procedure Recovery Location

Outpatient
Contact Us
While Dr. Khuthaila does her best to keep her incisions small and the wound closures clean and neat, there will be some degree of scarring. Scarring can be minimized by following Dr. Khuthaila's post surgical wound care instructions. Dr. Khuthaila also performs surgical scar revision if the patient would like to further reduce the visibility of the scarring.
Even if a dermatologist removes the skin cancer growth, it is beneficial for patients to have a plastic surgeon performing the wound closure and/or skin reconstruction. Plastic surgeons, like Dr. Khuthaila are specially trained to preserve the appearance of the skin and they are more practiced at closing incisions cleanly and evenly.
When To Have Reconstruction?
It is best if patients make an appointment with Dr. Khuthaila before their skin cancer removal so she can consult and coordinate with the doctor and facility performing the skin cancer removal. Patients may chose to have their skin reconstruction performed right after their removal surgery or they can wait to see how the wound will heal naturally. During the initial consultation, Dr. Khuthaila will listen to the needs and concerns of the patient and then help them determine their best timeline and treatment plan.
Related Procedures