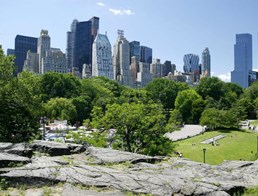 Central Park
Central Park
New York, NY
Central Park is a 750 acres of landscaped, urban park in the middle of upper Manhattan that is home to many of New York City's iconic spots.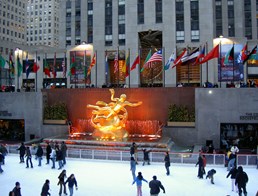 Rockefeller Center
Rockefeller Center
New York, NY
Rockefeller Center is a historical landmark in Midtown Manhattan that has great views, fun tours, shopping, dining, and famous holiday events.
Times Square
Times Square
New York, NY
Times Square gives visitors a great taste of the New York experience with a wide selection of attractions, Broadway shows, restaurants, and more.