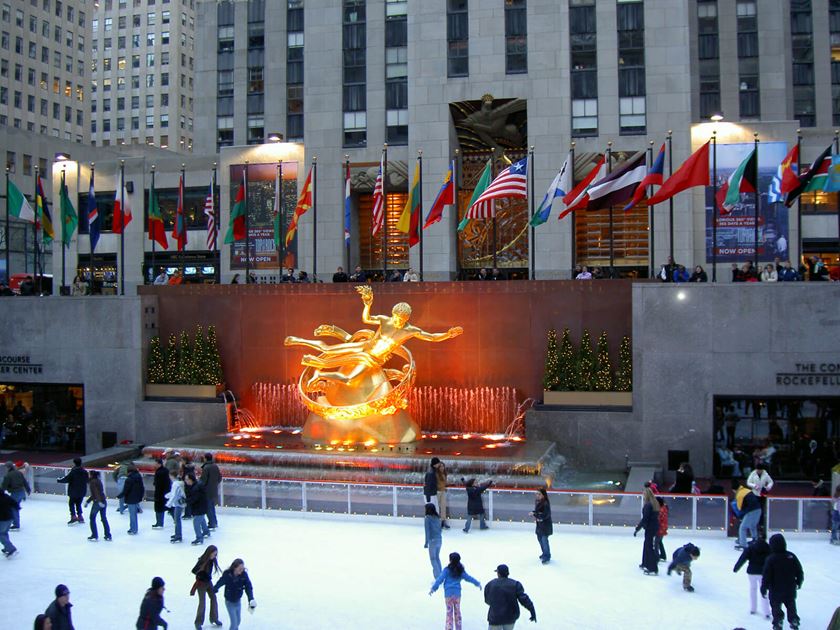 About Rockefeller Center

@headingTag>
Built in 1930 by New York philanthropist John D. Rockefeller, Jr., Rockefeller Center is a "city within a city." Rockefeller Center covers three blocks between 5th and 6th Avenues from W. 48th to W. 51st Streets and has a subway station right on the corner. Rockefeller Center houses plenty of great shopping (NBC Experience Store, Nintendo World, FDNY Fire Zone), food (Rainbow Room, The Sea Grill, Morrell Wine Bar & Café), and services (banks, spas, fitness center). Inside Rockefeller Center, visitors can tour Radio City Music Hall, take an NBC Studios Tour, or see a great view of Upper and Midtown Manhattan from Top of the Rock® Observation Deck on the 70th floor. Art enthusiast will enjoy the Art Deco architectural details, as well as the outdoor sculptures, art installations, and the public art throughout Rockefeller Center. Dr. Khuthaila suggests that winter visitors get into the holiday spirit by enjoying Christmas at Rockefeller Center with ice skating by the Christmas Tree, the Radio City Christmas Spectacular, and more.
For more information, visit www.rockefellercenter.com or call (212) 332-6868 or 1 (877) NYC-ROCK.
Driving from Rockefeller Center